Bernie Robbins is a Newtown Jewelry Store I highly recommend, for their professionalism, knowledge and friendliness.
Let me first say that I was a previous customer at another jewelry store and got pressured into purchasing an engagement ring that I was not wowed by.  After doing tons of research, I stumbled across Bernie Robbins Jewelry store.  Bernie Robbins had a Verragio engagement ring online that I was very interested in and they were willing to work with me.  I went to visit Stephen at Bernie Robbins and he was warm, friendly and very helpful.  Stephen carefully analyzed my ring, asked me what I didn't like about it, and from there it went. He sat with us to talk about the pros and cons of all the rings we looked at, since he understood what look I was looking for.  Stephen really took the time to understand our wants and needs. Stephen went above and beyond and worked extremely hard for our sale.  Stephen knew about the horrific experience we had at the other jewelry store and above and beyond to make sure that I would love my engagement ring.  Unfortunately, the sample was hard to locate, but Stephen worked really hard to locate one for me.  Even though I was not able to drive out there to see the sample or finished product (work restraints), Stephen sent me pictures and talked me through the entire process.  Stephen was absolutely amazing. So amazing that we also purchased the matching Verragio wedding band too.  I honestly couldn't be happier.  I look down at my engagement ring and I am just blown away.  It was exactly what I was looking for.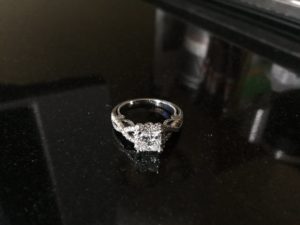 When my fiancé arrived to pick up the rings, everything was carefully packed in beautiful boxes, sales receipts ready to go and an appraisal ready without even having to ask.  Stephen is what every Jeweler should strive to be.   I can't thank him enough for all of his help. This truly is a one of a kind jeweler, that excels in every area!
Source: Yelp!