The wedding rings are important symbols of lasting loyalty, love, and commitment. Shop Hearts On Fire wedding rings for him that will show others that he's taken, and also remind him of your love throughout the day. You will find luxury wedding rings you both will love!
Consider Hearts On Fire Wedding Rings for Him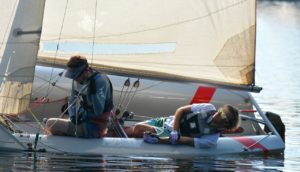 Hearts On Fire offers the very best in bridal jewelry, and you'll find wedding rings for him and wedding rings for her. The pair of you can match in the cute way that only couples can!
Men's Hearts on Fire Weddings Rings to Match Hers
That picturesque photo of the two matching rings on the cushion right before the "I do" can only be achieved if the rings actually "go together." On a day when harmony, beauty, and artistic photography matters most, it only makes sense to select a wedding band that will match hers. Photos aside, it's still fun to match! Some couples dress in the same colors, while others think that's cheesy. Weddings rings for him and for her should match in some way, so the pair of you will think of each other, every time you see your own. Coordinating wedding rings is a really nice concept all around.
Diamonds Done the Gentlemanly Way
There is nothing unmanly about sparkling diamonds. Several of the masculine Hearts On Fire wedding rings for him incorporate small diamonds into the band. Whether the groom wants diamonds, or just wants to match the same metal color as the bride, it's okay! Keep an open mind, because you might be surprised by the ring styles you end up liking the most.
Hearts on Fire Wedding Rings for Him in a Variety of Styles
You want to make an informed choice on the material of the ring before you buy. Hearts on Fire wedding rings for men come in three available metals: gold, platinum, and titanium.
Gold comes in different blends and colors:
Gold is historically one of the most precious metals on earth, connected with kings, royalty, opulence, and beauty. It comes in three hues: white gold, yellow gold, and rose gold.
White gold is a blend of pure gold (which is reddish yellow in its pure form) and a white metal, such as palladium. It has become vastly popular of late, due to the silvery white color going well with any outfit or clothing.
Yellow gold is more traditional, but still retains popularity. It is achieved by combining pure gold with copper and zinc. Its "golden" color has been the hue of success for thousands of years, hence the "gold" cup and the "gold" medal. Yellow gold equates to wealth and status.
Rose gold can vary between reddish to a pinkish color, depending how much copper is in the mix. Rose gold surged in popularity at the end of the 1800's, but is back with a vengeance! Many women see it as the most romantic of the gold colors. It goes well with all skin hues, always setting off a luxurious, striking tone.
Here is some information on other precious metals:
Platinum is much more precious than gold. Experts reckon that platinum is up to 35 times more rare than gold. It is also the densest and most durable of the precious metals. It needs much less upkeep than gold, and retains its glow and natural color must longer. Platinum is a very good choice for low-maintenance men who work a lot with their hands.
Titanium is another prevalent choice for mens wedding rings. One of the most common reasons is that this metal is extremely hypo-allergic, so if jewelry metals tend to be a problem for you, titanium may be the way to go. It is also tough, hardwearing, and long lasting. The greyish color is often a favorite for men.
Five Examples of Hearts on Fire Wedding Rings for Him
Check out these five examples of what Hearts On Fire has to offer for the groom!
The Copley Intrepid Men's Band possesses a unique flair. The unusual design in smooth, sleek metal and four fine diamonds give this ring an atmosphere of wealth and privilege.
The Titanium Multi-Groove Bevel Band comes in a bold black hue featuring a single pristine diamond in the center. The ring is grooved for a commanding, masculine look.
The Titanium Cable Band features a cable rope pattern running through the center between two layers of smooth, classy titanium, inlaid with a single diamond. This ring delivers a stylish ambience while enhancing virility.
The Titanium Milgrain Inlay Dome Band is exclusive and bold. Featuring three diamonds in the center, the band is decorated with an intriguing milgrain inlay around the upper and lower edges. This ring is for the gentleman who admires intricate design and subtleness.
The Titanium Hammered Dome Step Band is highlighted by a bold and sturdy hammered middle layer. A single diamond glistens from the center of this distinctly virile ring. This band weds class and taste with imagination and contemporary design.
Get the Bride's opinion on Hearts On Fire wedding rings for him!
Even though it's the groom's ring, we all know that the bride's opinion is ultimately what counts the most. She knows her man's style probably better than he does in most cases, and she can point out a great ring to match his personality and style. Take time to discuss the potential choices together and make a decision which best expresses your love for each other. Above all, trust her feminine intuition when it comes to what matches!