He swept you off your feet with his proposal, and you said, "YES!" There are parties to plan, and choices to make. Here are some great engagement themes and ideas for brides getting married in 2017!

Engagement Theme Ideas
It's time to get creative with your wedding ceremony, bridal shower, and engagement themes. There are such great ideas floating around this year, so we rounded up a list to get you feeling inspired! When choosing an engagement theme, you should look for something to specifically represent the unique aspects of your relationship. Whether your theme is built around a special memory or a vacation you took together, your favorite movie or time period, or it's based on your life and taste as a couple, you deserve an engagement party and wedding theme that just feels right.
11 Best Engagement Themes
The engagement party can be as big or as simple as you want. Your ultimate purpose is to formally announce and celebrate your recent engagement with friends and family members. Many brides pick a theme for the wedding beforehand, and plan the engagement party in the same style, to lead up to the main event. The engagement party and bridal shower should incorporate key elements of what you want your wedding will look like. This will help your friends and future bridesmaids to see your vision firsthand, so they can better help you with planning and decorating for the big day!
1. Disney Engagement Theme
An increasingly popular engagement theme is the classic Disney party. Many couples even travel to Disneyworld for the wedding and/or honeymoon. Disney World offers wedding packages to give you a true fairytale wedding, but you can plan a DIY version at a location of your choice.
Pick your favorite Disney love story and build your theme around it. Surrounding the launch of the new Beauty and the Beast movie, expect to see palace-sized libraries, and ball gown-style dresses, and yellow diamond engagement rings trending in 2017. Perhaps instead of the princess theme, you'd prefer the classic Mickey and Minnie Mouse characters, or Popeye and Olive Oyle for a fun, nautical engagement theme.
Katharine James Bella's Love® Cushion-Cut Edition
2. Nautical Engagement Theme
A classic engagement theme that is perfect for the beach or sea lover takes place in a nautical setting. You could have a beach wedding, or a rent out a yacht club, and enjoy the beautiful landscapes and serenity of the waterfront. Seashells, anchors, and sailor knots are easily incorporated into your beautiful bridal theme. Your nautical theme can be super casual on a beach with knee-length dresses and sandals, or much more extravagant hosted at a luxury yacht club.
3. Rustic Engagement Themes
A simplistic and rustic engagement theme has a relaxed and down-to-earth vibe. Driftwood, chalkboard paint, mason jars, and burlap, and quintessential to a rustic engagement theme. Going this direction can be budget-friendly too, because it allows you to utilize found items and repurposed treasures.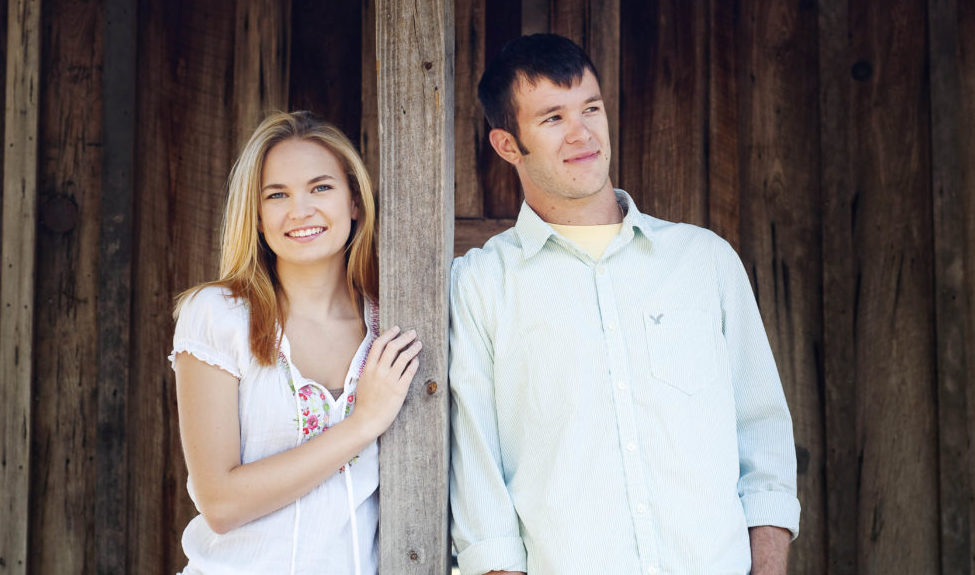 4. Book Lovers Love Story
This is the perfect engagement theme to bring your favorite characters to life. This type of engagement theme embodies the spirit of a story in everything from the setting to the dress. Consider what it would look like to plan a wedding and engagement party based on The Secret Garden, Harry Potter, or The Hunger Games. Let yourself be inspired by the details that made it impossible to put that book down, and make it real in your theme.
5. Mocha Latte Romance
Bring your love of all things coffee into your engagement theme. Coffee beans, burlap bags, and coffee bars will set the mood perfectly. Sharing your love of coffee to guests will guarantee that your guests will be caffeinated and ready to celebrate your engagement all night long. Your wedding venue can be designed to feel like the perfect downtown café, while your engagement party can easily take place at your favorite coffeehouse.
6. Around the World
If you are a couple that loves traveling and going on new adventures, a world traveller engagement theme is perfect for you. Decide on your favorite places and bring your guests on a once in a lifetime party trip. Showcase trinkets and souvenirs that you have collected throughout your travels. This theme is especially fun when it comes to the food and beverages that you serve!
7. Breakfast at Tiffany's
This is the perfect engagement theme if you are a classy and elegant lady. The timeless glamour of Audrey Hepburn's character in this classic movie translates beautifully to bridal. Think of pearls and a diamond tiara, adding in a neutral color palette with cream colors and black accents. You can rely on the vintage New York City look to set the theme for your big day. For fun, you can name the tables after the characters. Insist on a vintage-style ring like this Simon G. Engagement Ring to look like you stepped right out of the glamorous Art Deco period.
8. Old-School Carnival Engagement Themes
Bring a charming throwback feeling to your new marriage! The old-school carnival engagement themes will have you and your guests feeling nostalgic and full of childlike joy. This is the perfect engagement theme for the fun loving, carefree couple. Cotton Candy, popcorn, and carnival games are interesting spin on wedding festivities. To go all out and make the day extra fun, rent a dunk tank so the guests can try to dunk the bride and groom!
9. Sports Engagement Theme
If you and your future husband are big sports fans, you've probably been to a game or two. Perhaps he even proposed when your favorite team won! Think outside of the box and play around with the idea of sports engagement themes. You could rent a sports pub or have the party at a local stadium. Don't be afraid to get your guests involved in a pick-up game and make sure the usual hot dogs and popcorn are available for snacking at the reception. Imagine how cute this team pride jewelry would be on your bridesmaids, and it would make such an appropriate gift!
10. Winter Wonderland Engagement Themes
If you love crisp air and snowy rooftops, and snuggling up in warm sweaters, think about having a winter wedding. If winter is your favorite season, turn your engagement into a winter wonderland themed event. Engage your guests in a snowball fight, build snowmen, create snow angels, and be comfortable. There are many creative ways to incorporate Christmas or the winter season into your wedding and engagement party. You can arrange for an elaborate hot chocolate bar and include seasonal details to really pull off this unusual engagement theme!
11. Black and White Engagement Themes
The black and white theme is a failsafe, sophisticated theme for any party or wedding. If you love a clean style, consider the simple approach of a black and white engagement theme. Your bridesmaids and guests will be especially happy knowing that they'll wear these clothes beyond your wedding day. The black and white theme feels very modern and chic, and will be trending throughout 2017.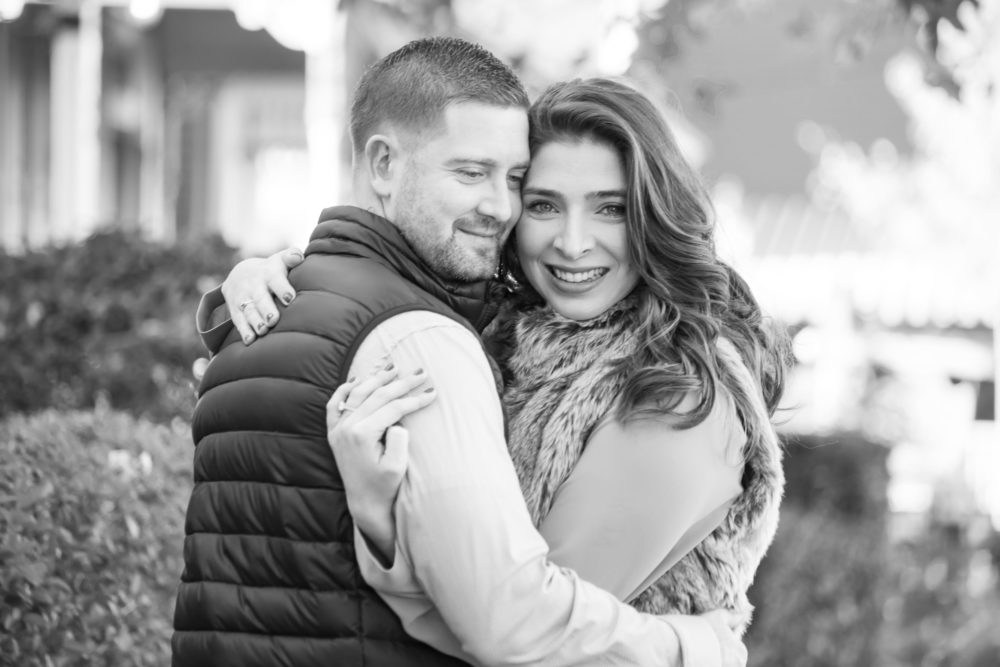 Relish in the glory of your perfect engagement theme!
Resist the urge to stress over planning your engagement theme and wedding. Once you've decided on the perfect theme, everything else will start falling into place. Your opinion and that of your husband are the only ones that matter- so don't overthink it! This is your moment to be who you are, and bring your loved ones along to celebrate your new life together as a married couple. Have fun with it!