Simple luxury should never be boring or cheap. Our wide selection of simple engagement rings is your best chance to find the perfect one to compliment your chic and minimalist bridal style!
Who Prefers Simple Engagement Rings?
A bride who knows what she wants and is comfortable and confident in her minimalist lifestyle will prefer simple engagement rings. The minimalist bride is a classic beauty who accessorizes appropriately, which means her simple style is always fitting, regardless of what the trendy magazines say.
This bride wants a simple engagement ring with a solid metal and precious gemstone because that's what she values quality over the frills. A yellow gold band with a hefty round brilliant cut diamond used to be the only option for simple engagement rings. Now, simple engagement rings can range from the solitaire diamond to a platinum band with channel set small diamonds leading up to the center stone.
Favorite Simple Engagement Rings
1. Back to Basics
Perhaps the perfect ring is a yellow or white gold band with a lustrous round brilliant diamond cut (in the carat size of your choice) like this Hearts on Fire Insignia Solitaire Engagement Ring.
2. Two Become One
Do you want a symbolic design to show how your hearts and lives are intertwined? The simple setting crosses toward the stone of your choice on the Gabriel & Co. Polished Criss Cross ring.
3. Beauty on the Inside
Simple with a subtle surprise of a quilted underlining band, this ring has sparkly details around the side pave set. The A. Jaffe Simple Round Diamond Quilted Engagement Ring is available in a variety of metals and carat weights.
4. Richly Streamlined
This Michael M. Modern Engagement Ring is a step above the other simple engagement rings. It has two rows of U-set pave diamonds that flow up from the band to the prong, where a round cut diamond is placed. This chic design comes in platinum, 18k white, yellow, or rose gold.
5. Simple Splash of Color
Mixing two metals together is a hot trend in luxury jewelry. You can have a simple look and still be fashion-forward, like this Art Carved Solitude Engagement Ring. This ring has a polished split shank, twist design and double prong setting with a square cut.
Simple Engagement Rings lead to a simply beautiful wedding themes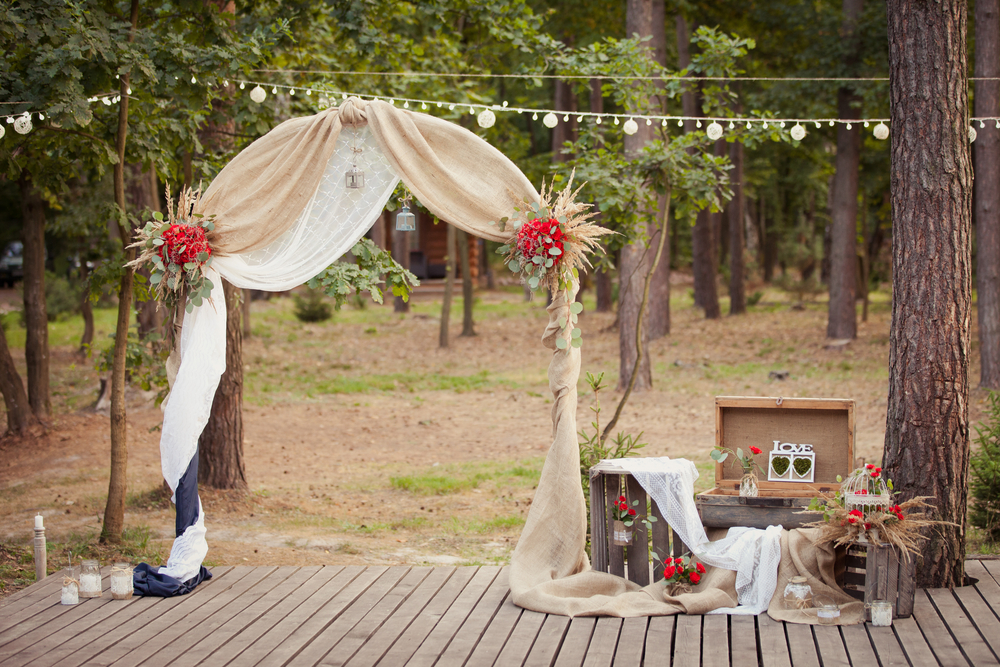 The minimalist bride doesn't care to keep up with the elaborate weddings seen on TV. She doesn't care about magazine covers or cookie-cutter bridal styles. This bride is going for simple and tasteful, and not plain or boring. She's inspired by natural beauty and simple art forms.
Here are a few ideas to bring a beautiful simplicity to your wedding day:
Nature: Plan an outdoor wedding and let the surrounding landscape serve as the main decor. A white sandy shore, a mountaintop view, or a field of wildflowers won't need any sprucing up.
There are great outdoor wedding venues in New Jersey. To coordinate with your simple engagement ring style and wedding theme, the gown must be perfect! For a beach wedding, check out this blog for beach wedding dress ideas. An off white or pale pink wedding dress would look nice for a forest or open field wedding, like this one.
Vintage: Pick your favorite decade and plan your day around that era choosing the appropriate decor, music, and of course fashion of the time. Some fun options include an elegant 1920s, sweet 1950s, or sassy 1970s/80s theme. While the Internet is a great place for getting ideas, you may be able to go to your relatives who lived in that decade for inspiration. Framing photos of movie stars and magazine ads from that decade are a simple start for centerpieces. With this kind of theme, you can encourage guests to dress for the decade, too.
Color Combinations: Minimalist bride, you already know that less is more. Instead of trying to come up with a hot new theme, pick two or three colors that you like and base your wedding theme around the colors. Start making lists and pairs of items, flowers, and maybe even foods that come in that color. With lots of colors lending to an emotion, you're sure to find some songs that feature your color(s) in a literal or metaphorical sense, too. Wear a bridal sash and accessories in your wedding colors to accent your theme. Here are 10 new wedding color combos you may fall in love with and 15 color combos that you've probably never thought of.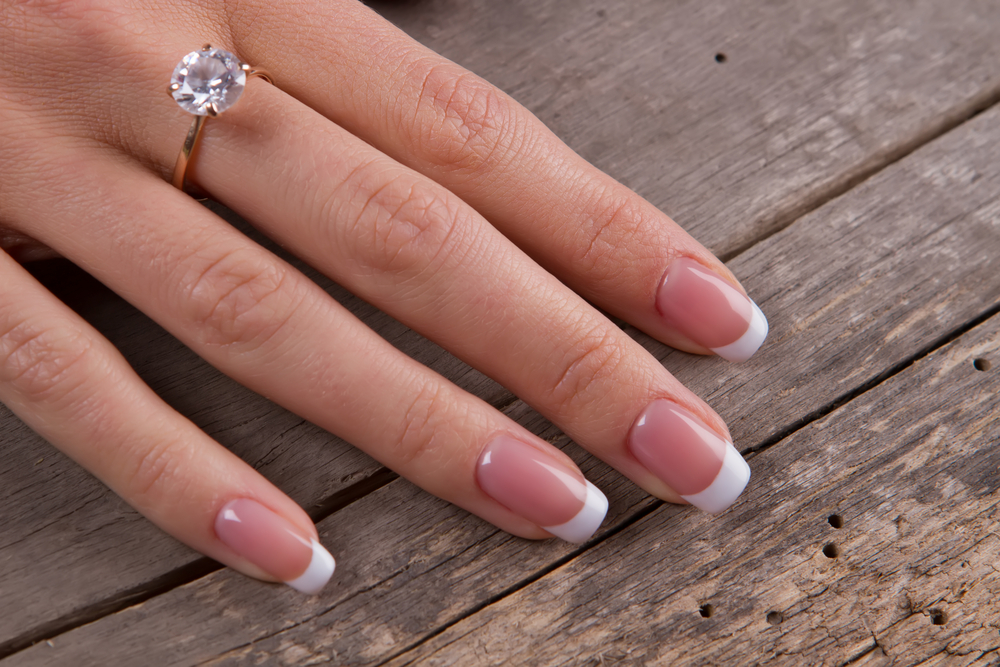 Minimalist Bridal is simply beautiful
Getting married and making wedding plans feels exciting and also stressful at times. Your simple engagement ring will serve as a reminder to focus on the things that matter so you won't get hung up with the details. Simple engagement rings can bring you back to your center. Your ring will often remind you that you are loved unconditionally for being exactly who you are.