With a history spanning back 125 years, the Forevermark brand has become a household name. When it comes to bridal jewelry, Forevermark engagement rings are held in very high regard. An offshoot of De Beers, Forevermark strives to meet a growing need for conflict-free diamonds.
What makes Forevermark Engagement Rings so Special
The list of luxury jewelry designers is growing. The more designer jewelry brand names we find, the harder it is to decide which ones to go with. You might wonder exactly what makes a particular brand stands out, or why you should choose a particular engagement ring designer.
Here are the more notable reasons why people would choose Forevermark engagement rings over a plethora of other brands:
The Forevermark Promise
So, what is the Forevermark promise? Ironically, just as the engagement itself is a promise, each Forevermark engagement ring bears a promise also. These rings hold the promise of being beautiful to the eye, rare in terms of quality, and most importantly they guarantee to be responsibly sourced. You'd be hard pressed to find a better choice than a Forevermark engagement ring if you appreciate the value of rare, conflict-free diamonds in beautiful settings.
Ensuring that the standards of beauty and flawlessness are maintained, each diamond goes through a rigid inspection process by trained experts at the Forevermark Diamond Institute, to ensure that it meets the criteria set by this prestigious jewelry company. The selection process is so thorough that only less than 1% of the world's diamond qualifies as being good enough to be crafted into a Forevermark masterpiece.
In keeping with its promise of being responsibly sourced, all Forevermark diamonds are traced from the moment they are selected to the day the leave the store. In light of a controversial dark side of the diamond industry, Forevermark works to ensure that business dealings, social issues, human labor and environmental treatment is handled in a responsible, proper way at every step.
Marked with a unique inscription
Each Forevermark engagement ring is skillfully inscribed with a symbol and number that you cannot see without a magnifying glass. A Forevermark "mark" is a representation of its beauty, rarity, and responsible history. This mark is inscribed onto every Forevermark diamond used in every piece of jewelry. This unique number is also placed on the certificate of authenticity that comes with your purchase of the engagement ring.
The Perfect Forevermark Engagement Ring for You
Diamond Solitaire Engagement Ring
This simple yet extremely sophisticated masterpiece is crafted from 18k white gold. It features a brilliantly cut diamond that possesses breathtaking beauty that befits royalty.
Three Stone Halo Engagement Ring
This dazzling work of art is skillfully designed from 18k white gold. It features an enchanting triple halo surrounded by smaller diamonds that are just as beautiful.
Five Stone Diamond Wedding Ring
This magical Forevermark engagement ring is crafted from 18k white gold. It features a five stone diamond set that symbolizes beauty and strength.
Forevermark Cares
Proving that Forevermark's vision goes far beyond yielding profits, this company has been careful to abide by all the laws stipulated for mining diamonds, and also voluntarily supports many related causes.
Conflict Free Diamonds
Every Forevermark diamond complies with the Kimberly Process. They only retrieve from mines that are operated in a way that directly benefits the people, community, and the country in which they are located.
Integrity Requirements
Forevermark has established clear guidelines for their associates to follow in every stage, from the mining of diamond to the production to the selling of their jewelry. This ensures that all stakeholders involved in the process maintain the highest standard of integrity. The Forevermark Company communicates and enforces the same expectations among the Authorized Forevermark Diamantaires, Authorized Forevermark Manufacturers, and Authorized Forevermark Jewelers.
It is necessary that all partners earn a good and honest business reputation, and never attempt to mislead or cheat customers into buying anything besides natural Forevermark diamonds.
Rhino Sanctuary
Going well beyond the actions of other diamond companies, Forevermark has set aside more than 444,790 acres of land to be used as a sanctuary to the beautiful animals in nature. There is a system in place in which 5 acres are being protected for every acre that is mined. Established with these protected areas are breeding programs. The Rhino Sanctuary reserve is also a huge part of this protected area. These areas are also home to more than 1,700 animals in Botswana.
Support for Women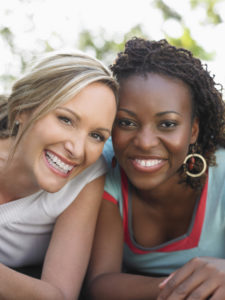 Apart from bringing smiles to thousands of women with the beauty of their jewelry, this company has been supporting women in other areas such as Healthcare and Education. Forevermark does a lot of good for humankind and places more importance on taking care of women worldwide, as they are the mothers of the human race.
Women in countries such as South Africa, Canada, Botswana and Namibia enjoy rewarding careers and professional training through Forevermark. Through the company, many women go on to become miners, geologists, engineers, trainers, expert craftspeople, managers and support staff. Apart from providing employment opportunities for women, Forevermark has also established funds such as the De Beers Zimele fund to provide financial support in other ways.
Choose Forevermark Engagement Rings for your Bride
Representing a company that holds women in high esteem and does a lot of good worldwide, Forevermark engagement rings should be among your top choices. The beauty of these diamonds and intricately designed settings is merely the icing on the cake!