Does the cost of getting married have you feeling more sick than lovesick? If you're on a tight budget, don't splurge on things that don't matter. The ring is the most important purchase, but you can even find affordable engagement rings under 2000 bucks if you know what to look for!
Buy a Beautiful Ring on a Tight Budget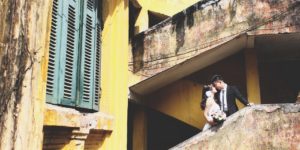 The good news is that you have some options for buying a gorgeous and valuable ring, even if you're feeling broke. Every bride deserves to have a dazzling ring to show off to her friends and family. Even if money is tight, you will be in great shape if you know where to look and what brands/metals/stones to shop for!
Here are some tips for purchasing engagement rings under 2000 dollars:
Shop private label engagement rings- It will cost you far less if you choose to shop from a

private label collection

such as the Bernie Robbins engagement rings collection, rather than spending your hard earned money on a top designer name. The fact is that you can find equally dazzling private label rings at a far cheaper price. It's up to you to decide whether you want to invest in a brand name or invest in the design of the ring itself. There are many private label alternatives that will equally impress your bride.

Buy a gorgeous setting and add a cheaper stone- Instead of putting a huge dent into your life savings, you can choose to purchase a ring with a

beautiful setting

and replace the pricey diamond with something more cost effective. You can even go for a gemstone with a totally different color that has some significant meaning to you or your spouse. Your fiancé will be appreciative of the thought behind your choice, even if you were limited to your budget.
Here are a few alternatives to consider:
Diamonds that cost less-

the cost of a diamond varies a great deal. It's very subjective, based on things like carats/size, not to mention the cut of the diamond, the clarity of it and even the color. You can find affordable diamonds if you are willing to make sacrifices on the size and clarity. Colorful diamonds cost less than white of the same size. Or, ditch the diamond altogether and pick another precious stone like a sapphire or ruby.

Moissanite

– this makes a good alternative since it is almost as hard as diamonds and costs about half the price for the same weight. The only difference is that Moissanite is a little more sparkly than most diamonds. No harm there! Put more money towards buying the setting to make this ring look much more expensive.

White Sapphire

– this exquisite and rare gemstone is colorless, which makes for a great replacement for diamonds. White sapphires cots a quarter of the price of a diamond. Although diamonds are a bit more brilliant, if you choose a great cut in white sapphire, it might be difficult to tell the difference.

Cubic Zirconia- ten times cheaper than the price of real diamonds, this beautiful gemstone is far lighter than diamonds. If your bride doesn't mind getting the look for less, you could get away with choosing cubic zirconia as a center stone on a really high end setting and no one will know the difference.
Settle for cheaper metals- If the ideal 18k white or yellow gold seems too pricy, there is no harm going for a cheaper type of precious metal. 14k gold actually makes for equally breathtaking pieces, whether your bride prefers yellow or white gold. You could also choose to go with sterling silver. It would be tough to find a pure 24-carat gold ring in your price range, so choose a less expensive metal. As far as the special lady is concerned, she won't even need to know that you bought an engagement ring under 2000 dollars, and it shouldn't make any difference at all- as long as you chose a beautiful ring and presented it with all of your love.
When it's wise to buy a lower priced engagement ring
There are many reasons why you may be shopping for a more affordable engagement ring. You are not the only one with a budget of $2,000. There is no shame is shopping for a less expensive ring, especially if you're trying to be financially responsible as you're saving for your future.
Young couple paying for their own wedding- If you aren't part of the billionaire club and your family has financial burdens of its own, you might be in a position to fund your own wedding. This means that you'll have plenty of expenses besides the engagement ring, related to the wedding ceremony and honeymoon. Choosing an engagement ring under 2000 is a wise choice in this case.
Being frugal as you're preparing to invest in a new home- Often times, getting married is a step to moving out of your parents' house or upgrading to a bigger home. You might be thinking of starting a family or adopting a few pets, and you could use the extra space. If you're facing a big purchase like a new home, it's wise to tone down the amount of money you're planning to spend on an engagement ring.
More relaxed approach as it's not your first wedding- If this is your second or third time walking down the aisle, you might not be as obsessed with every detail this time. You're likely more relaxed and ready to enjoy a new chapter with the one you love. Both parties can agree to keep it simple by spending less on both the engagement ring and the wedding itself. All that matters is that you both are happy and content.
Engagement Rings Under 2000
Here are some unique styles of beautiful engagement rings under 2000 that you can choose from.
White Gold Affair Stacking Ring with Pave Diamond Circle
Skillfully crafted masterpiece belongs to the Phillips House brand. It was designed from 14k White Gold and dazzling diamonds. It's a simple yet exquisite piece that features stacking diamonds in a paved circle. This masterpiece is available for the affordable price of $900.00.
White Gold Affair Stacking Ring with Pave Diamonds
Also designed by Phillips House, this sophisticated piece is crafted by 14k white gold. It features enchanting diamond designs both as the center piece in the band of itself. Amazingly, this work of art is available only for $1400.00!

White Gold and Diamond Ring with Round Garnet
Designed by Madison L, this piece of beauty was skillfully crafted with 14k white gold. It features a beautiful Garnet stone surrounded by diamonds. This ring is incredibly affordable and it would be perfect for an autumn bride! It is available at the all-time low price of $390.00.
Yellow Gold Affair Stacking Ring with Pave Diamonds
This masterpiece features the marriage of yellow and white gold. It also intricately designed with dazzling diamonds. It is part of the Phillips House collection and costs only $1400.00.
Yellow Gold and Diamond Ring with Oval Citrine
Drawn from the Madison L collection, this dazzling piece is designed from 14k yellow gold. It features a breathtaking citrine gemstone surrounded by diamonds. It is available for the effortlessly affordable price of $450.00.
Choose Engagement Rings Under $2000
Although it may be your heart's desire to give your beloved the finest things in life, there are times when circumstances do not permit. If this is the case, it is quite fine to opt for a cheaper engagement ring. Don't let money hold you back from proposing to the girl of your dreams!