Often associated with heavenly things, the word 'halo' so appropriately describes a design of engagement rings that is absolutely divine. Halo engagement rings feature a perfect circle of diamonds set around the main stone, to beautifully represent a love that is eternal.
Halo Engagement Rings
As a shiny, hollow disk encircles the head of saints and angels depicted in art, the halo engagement ring features a series of smaller diamonds or other gemstones surrounding the main stone. The halo serves to cast more light onto the main center piece. The halo is intentionally designed to draw more attention to the bride's luxurious rock.
The design of a halo on any ring adds beauty and elegance to the engagement ring. It offers a modern twist to a classic style, and somehow portrays its wearer as being sophisticated and fashion-forward.
Why the Halo Engagement Ring is popular
The halo trend is quickly catching on for several reasons. The first and most obvious reason is because many celebrities have taken a liking to halo engagement rings. This has an impact on jewelry and fashion trends, naturally popularizing the style worn by a famous person that others are inspired by. Celebrities that recently rocked halo style engagement rings were: Pippa Middleton, Natalie Portman, Sofia Vergara, Nicole Richie, Carrie Underwood, and Jessica Biel.
History of Halo Engagement Ring
Though it's more popular now, the halo has been on the jewelry scene for quite some time. The origin of this timeless style can be traced back to the early Georgian era in the 1700s when English jewelry makers used pearls and diamonds to encircle slightly larger centre stones.
The halo evolved in the Victorian era when colorful stones were surrounded by beautiful diamonds to represent flowers. However, the classic halo engagement ring didn't come along until the 1920's, during the Art Deco Era. Because this movement put emphasis on symmetric and geometric patterns, the halo design was well received by brides in the twenties. Since then, it has been competing with the solitaire ring for the number one style in bridal jewelry.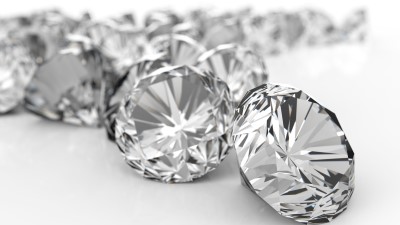 Benefits of choosing Halo Engagement Rings
There are several benefits to choosing halo engagement rings:
The halo highlights the centerpiece

. It has the ability to create an illusion that makes the centre stone appear bigger than it really is. This is because the halo is designed in such a way that all the focus is placed on the main stone.

Its gives a bigger wow for less.

Because of the illusion it creates, couples who are seeking to save money for bigger investments, but still dream of having a classy engagement ring can choose the halo design. This is a wise alternative to a bigger, more expensive single stone because halo engagement rings cost less than a huge rock.

It is available in a wide assortment

. The halo design is not limited to one look. You can go for a single, double, or triple halo. You can even choose another precious stone instead of diamonds, or pick something more colorful. Whatever your choice, there is the perfect halo engagement ring out there for you.
Favorite Picks: Halo Engagement Rings
Here are some teasers to get you started on shopping for halo engagement rings:
Cushion Pave Halo Engagement Ring by Michael M.
Mounted on a band of pave diamonds, this exquisite cushion cut masterpiece features a single halo encircling a majestic 0.85ct diamond. It is available in platinum and18k white and rose gold.
This stylish piece features a skillfully twisted band paved with beautiful diamonds. The glorious centre stone is surrounded by a halo of heavenly diamonds. This is certainly a dreamy piece.
Emerald Cut Side Stone by Simone G.
This vintage design features two enchanting emerald cut side stones and a round diamond surrounded by a halo of smaller diamonds. It is available in platinum, rose gold, and white gold.
Halo Engagement Rings- A circle of love eternal
Apart from it being the trend, there are many other reasons to choose a halo engagement ring. If you love this style and the symbolism of an angelic love that goes on forever, go for the glory!