John Hardy jewelry is as beautiful on the inside as it looks on the out! While each piece is created to bring joy and inspiration, the heart of the company is hinged on providing sustainable luxury.About John Hardy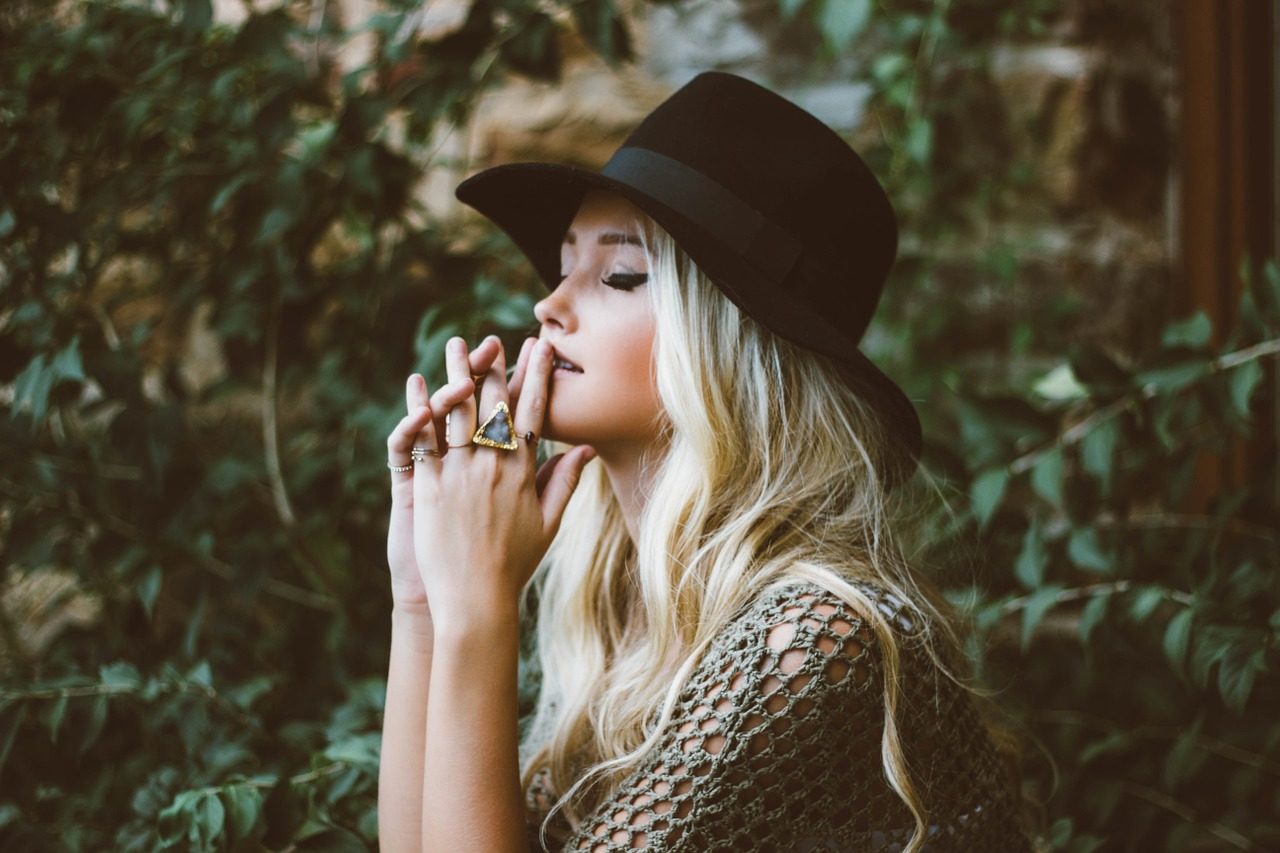 John Hardy is an international diamond jewelry brand that was founded in 1975. Inspired by unique Asian designs, this handcrafted jewelry line for men and women has become one of the leading luxury jewelry brands in the world.
Brief history
John Hardy Jewelry Company was founded by a renowned Canadian artist named John Hardy. His interest in the fine jewelry began while he was touring the city of Bali. John Hardy began to learn about jewelry making and he crafted his first piece of jewelry using the traditional Balinese techniques.
John Hardy's production center was erected in Mumbai, Bali towards the end of 1996. The workshop itself is built thoughtfully with consideration to the hosting country. The site can be returned to rice fields within three months, if and when it was ever to become vacated. Workers adopt eco-friendly practices which has a trickle down effect on how people live and handle natural resources.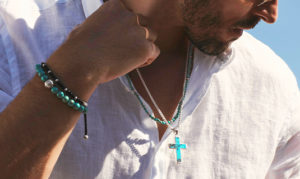 At a point, Guy Bedarida (a senior jewelry designer from the design houses Place Vendôme) was brought onboard as the head designer at John Hardy. The two designers collaborated to include European elements as well as contemporary Eastern Asian themes.
In 2016, John Hardy opened its first boutique in Haultin, USA. This new approach to luxury jewelry took America by storm and the John Hardy name gained momentum in the states. John Hardy jewelry includes many choices for men and for women. This brand has earned the loyalty of a wide range of customers.
John Hardy jewelry features
John Hardy Jewelry is powerful, dramatic, and inspired. The rings, bracelets, necklaces
and the earrings tell a story. The John Hardy jewelry line has expanded to include the fiercely coiled dragons of the Naga collections and the smooth stones of Kali. Indeed, John Hardy's intricate designs exemplify a rich source of inspiration.
John Hardy's unique pieces are made using sustainable materials and practices. All gemstones are sourced responsibly and they even utilize 100% certified reclaimed silver and gold. The company's Bamboo series reaffirms Tom Hardy's status as one of the leading pioneers in sustainable luxury. When a customer purchases a piece from the Bamboo series, a bamboo seedling is planted in their honor. The Wear Bamboo, Plant Bamboo program encourages greener investments and brings awareness to the human race's environmental responsibility.
Celebrity fans of John Hardy
Celebrities gravitate towards the John Hardy brand. The mix of the eco-consciousness and extravagant glamour tends to draw even the most selective jewelry shoppers.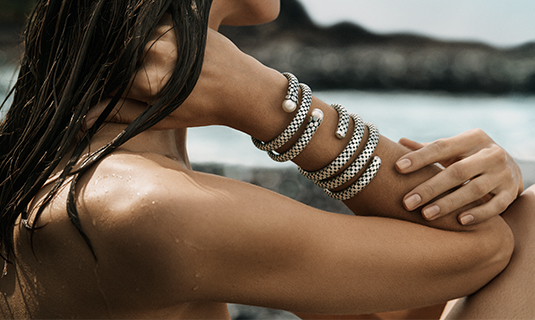 Here are five celebrity ladies who love John Hardy jewelry:
1: Carrie Underwood
Carrie is a faithful admirer of John Hardy jewelry. This star was spotted wearing beautiful John Hardy earrings featuring dangling circle shapes. Five years later, Carrie was again seen wearing a similar style. Sh also purchased a John Hardy bracelet to add to her collection.
2: Ciara
Pop music icon Ciara was moved to buy a John Hardy ring featuring a mystifying square-cut gem. This incredible ring design was inspired by Bali's black beaches. Ciara wanted to find a piece of jewelry to compliment her dark sequined Pamella Roland gown, and this John Hardy ring was the perfect choice.
3: Zendaya Coleman
Zendaya rising star has realized that John Hardy jewelry is exactly the type of unique jewelry that she was looking for. On several occasions, she was spotted wearing John Hardy's intricate bracelets, handcrafted rings, and fashionable bangles.
4: Nina Dobrev
Nina is a perfect example of luxury Boho Los Angeles style. She frequently wears pieces from the John Hardy Bamboo collection because the dark elements add to her high-glam looks.
5: Cara Delevingne
Cara Delevingne is most recently known for the villainous role she played beside the Joker in The Suicide Squad superhero movie. Years before making her mark as Harley Quinn, Cara agreed to be the face of the John Hardy's ad campaign. In the ad, she rolled gracefully on dark sandy beaches, splashed in the ocean waves, and utilized her edgy curves to model key pieces from the 2014 fall jewelry collection.
Inner beauty meets outer beauty
John Hardy is all about high quality, sustainably made jewelry. You can shop for exceptional designs that have captured the attention and adoration of celebrated iconic figures. John Hardy jewelry designs will have you looking amazing, and their values and practices will make you feel good about your purchase.