In a sea of European jewelry designers, the name Roberto Coin jewelry is set apart for its unique pieces inspired by Italian history. Created with a magnificence that befits the royal, each piece of fine jewelry represents the rich heritage of art and culture.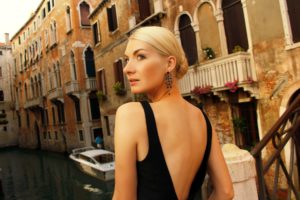 A look back at Roberto Coin
Persuaded by his passion for the art and fashion industry, Roberto Coin launched the self-named Roberto Coin Luxury Jewelry brand. The brand had its humble beginnings in 1977, in the romantic city of Vicenza, known as The City of Gold. Vicenza is a jewelry capital where over 20% of all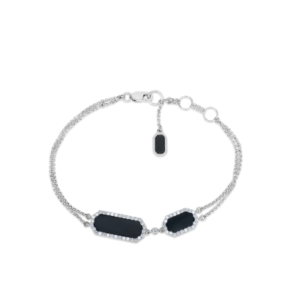 Italy's jewelry was crafted at this time. The fine jewelry created back then was based on a mixture of ancient Italian craftsmanship and trendy designs.
In 2009, Roberto Coin received a Lifetime Achievement Award for his work in creating Italian jewelry that was true to its roots.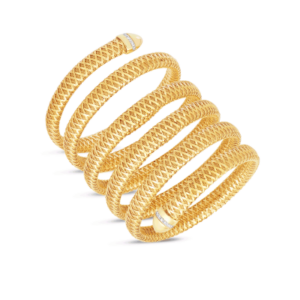 In 2010, Roberto Coin made a statement of love for humanity. He crafted and donated a work of art entitled 'Madonna with Child & Landscape' that was created using thousands of carats of precious stones which included diamonds, black sapphire, rubies, pearls, and aquamarines
Roberto Coin went on to create three signature bracelets to help to support the fight against pancreatic cancer. Later in the same year, he teamed up with sports legend Steve Nash to create a line that helped impoverished children around the world.In 2013, Roberto received the Palladio International Award for the best brand in corporate social responsibility.
He went on to become the official Jewelry Sponsor for the 2013 American Gold Cup. Later that very year, he received The Centurion Design Award for his impeccable black and white diamonds and breath-taking green garnet cobra bracelet.
In 2014 Roberto Coin was the guest of honor at the International Diamond Week. Bringing his boundless imagination to the industry, Roberto Coin offers fine jewelry that tells a story. The Roberto Coin brand is still receiving attention not only for the talent of the designer but also for his drive to help others.
Signature Features of the Roberto Coin Luxury Brand
There are two main features that will help you to identify the Roberto Coin Luxury Brand: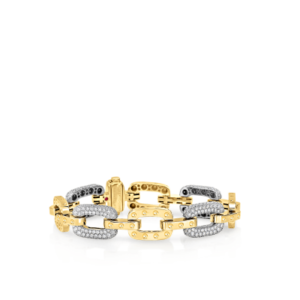 1. The Ruby
Roberto Coin "signs" the inner part of each piece by placing a small ruby inside. Using a ruby is his way of wishing each wearer the best. This is because legend has it that rubies have magical potentials that provide health, happiness, and prosperity to those who keep it close to their skin.
2. Mark of Vicenza, Italy
This mark is also found on the inside of each Roberto Coin piece. It represents the beautiful home of the Roberto Coin Brand. Italy is also the main inspiration behind the brand for its rich culture and romantic history, so the name of this city became part of the Roberto Coin signature.
Celebrities that wear the Roberto Coin Luxury Brand
Many celebrities have chosen the Roberto Coin brand to complement their outfits and accentuate their elegance.
Here is a partial list of celebrities who have publicly worn Roberto Coin jewelry:
Federica Pellegrini
Jessica Kahawaty
Kristin Stewart
Tracie Thoms
Mia Maestro
Nancy Care
Maria Sansone
Emmy Rossum
Brooke Shiel
Krysten Ritter
Kathrine Heigl
Ginnifer Goodwin
Jenna Fischer
Jessica Alba
Gilles Marini
Eve
Blake Lively
Rosie O'Donnell
Petra Nemcova
Roberto Coin jewelry is worth every penny
"Fashion is changeable. It is whimsical. Style is not. Style is part of us, of our life, in every moment and every expression," says Roberto Coin, who has created over 600 designs for clients in over 50 countries in North America, Europe, Asia, and South America.
Considering the history behind the brand, the quality of each piece, the cause-related culture and the talent of the designer, it's clear that Roberto Coin jewelry is worth every penny!