In a discussion about luxury watches and classic timepieces, the Tag Heuer name is likely to come up. Proudly affiliated with racing and performance the Tag Heuer watch is at the top of the luxury timepieces business, and their success is well deserved!
The Evolution of the Tag Heuer watch
Unless you live in Switzerland, you might need some help pronouncing the name Tag Heuer. Just remember that Heuer rhymes with "lawyer," and even though this luxury watch brand is popular among white-collar professionals, it actually has its roots in automobile racing.
The Tag Heuer company boasts a rich history that exemplifies the true meaning of 'the sky is the limit." There is nothing more exhilarating than the acceleration of speed on an open raceway. For over a hundred years, the thrilling element of racing has been the foundation of these designer performance-driven watches.
This luxury watch brand can be traced all the way back to 1860 when a man named Edouard Heuer opened a small watchmaking workshop in the Swiss village of Saint Imier. Twenty-seven years into his craft, Mr. Heuer invented a remarkable watch part called the oscillating pinion. The invention of this part is considered to be a major milestone in watchmaking history.
Tag Heuer Timepieces for cars, planes, and space explorers
Heuer's sons, Jules and Charles, joined the company when they were old enough to perfect the art of watchmaking. The brothers successfully came up with a way to track time in automobiles and airplanes. Their patented invention was called "Time of Trip" and it was the first 12-hour dashboard chronograph ever made.
The creative pair of watchmaker's went on to create the first Swiss watch that was taken into outer space. American astronaut John Glenn wore this watch in 1962, when he journeyed on the first manned US orbital mission.
In 1963, Tag Heuer released the Carrera Chronograph watch, which is the first watch specifically designed for professional racecar drivers. Gaining further popularity, Tag Heuer became the choice timepiece of Steve McQueen in the classic race film, Le Mans.
Tag Heuer made history again in 2004 when it rolled out the world's first belt-driven watch. This groundbreaking invention likely contributed to Tag Heuer's victory at the Geneva Watchmaking Grand Prix, which is the world's most desired and coveted watchmaking award.
Signature Features of the Tag Heuer Luxury Brand
The main objective of the Tag Heuer Company is to provide quality products that are not only eye catching, but also reliable and durable. Tag Heuer designs blend the heritage of traditional timepieces with cutting edge technology.
There are six special features that the Tag Heuer brand is best known for:
Water Resistance
Screw-in Crown
Double Safety Clasp
Unidirectional Bezel
Sapphire Crystal
Luminous Markings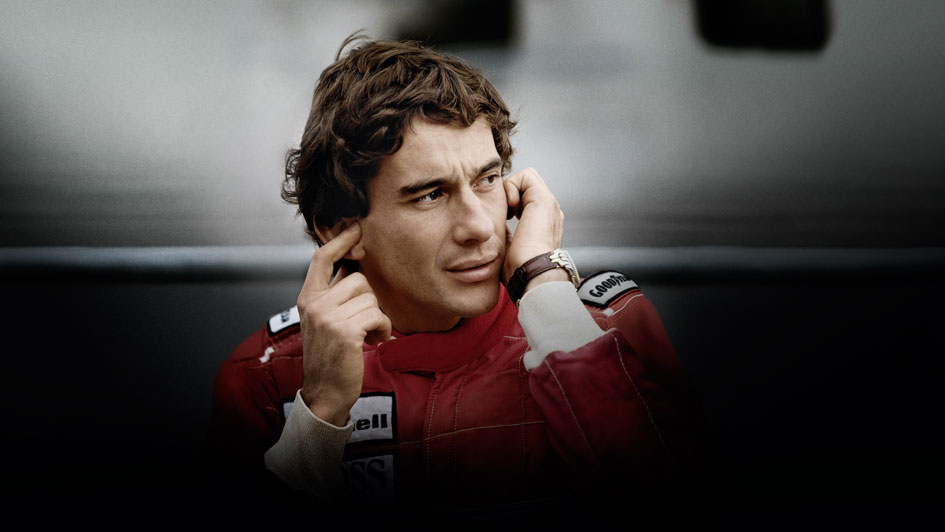 These details speak to the quality of the Tag Heuer brand
The Trademark – Authentic Tag Heuer timepieces are engraved with the official logo. The logo is never glued on despite this being standard for many other watch brands.
The Face – All markings on a Tag Heuer are distinct. The letters, numbers and spacing are perfectly printed and aligned.
The Dial – The watch winds effortlessly with a movement that is absolutely fluid.
Luminosity – Made with a special chemical called luminova, Tag Heuer watches are designed to glow in the dark to make it easier for the wearer to check the time.
Swiss Made – All Tag Heuer products are made in Switzerland and engraved to bear the country's name.
Watch Case – Tag Heuer watches come with a unique, signature black suede case.
Certificate of Authenticity – Each Tag Heuer watch comes with a genuine certificate of authenticity that is embossed with a holographic seal and a unique serial number.
Celebrities that wear the Tag Heuer brand
There are a number of celebrities who loyally represent the Tag Heuer brand, including: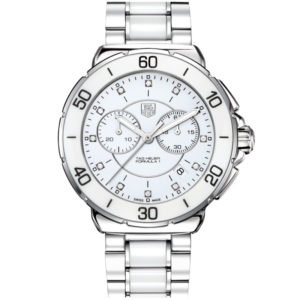 Patrick Dempsey
Jeremy Renner
Hugh Jackman
Chris Hemsworth
Sung Kang
Orlando Bloom
Samuel Jackson
Steven Strait
Saffron Burrows
Diane Kruger
Caroline Trentina
Sarah Jessica Parker
Zac Efron
Leonardo DiCaprio
Jean-Christophe Babin
Anthony Bourdain
Ed Westwick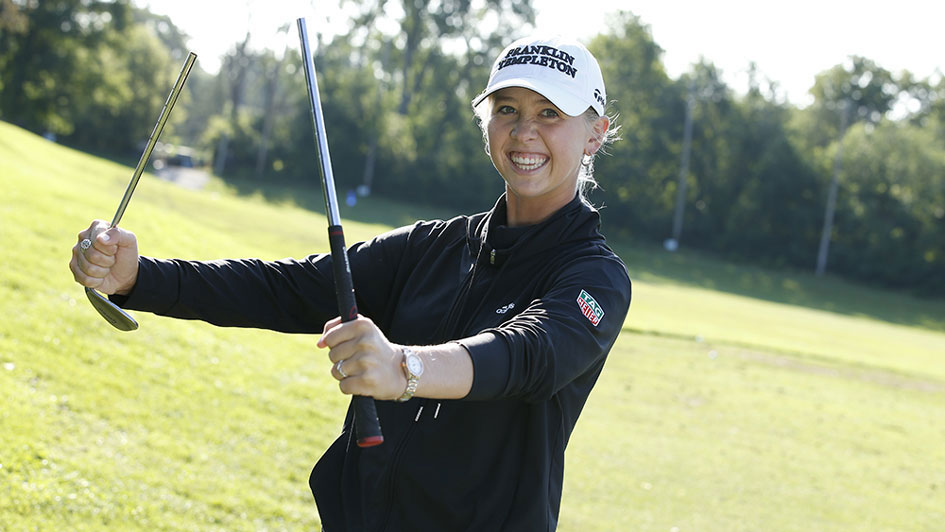 Race to the Top with Tag Heuer Timepieces
If you're shopping for a new timepiece, a Tag Heuer watch will certainly make you stand out. These watches, available for men and women, are strong in appearance and successful in design. With a Tag Heuer watch on your wrist, you will be in good company on your race to the top.