Luxury French Jewelry complements a woman far more than other accessories can. Learn the brands and terms that you should know when you're looking for some new sparkle!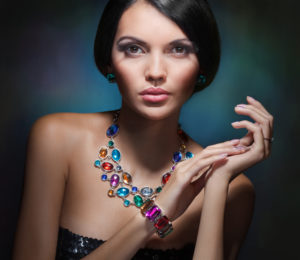 A woman's jewelry demonstrates in unspoken terms far more than she can actually say about herself with her own words. It tells of her mood, her taste, and even her elegance. It speaks volume of her charm, grace, elegance, and even her wit. Created by French jewelers who take pride in making quality and timelessness the essence of their creation, the intricacy of Luxury French Jewelry is unmatched by any other creations worldwide.
Top Brands in Luxury French Jewelry
There are quite of number of noteworthy Luxury French Jewelry brands. Consider these brands as you seek to furnish yourself with the most elegant pieces you will ever own.
Here are the top brands in Luxury French Jewelry that are sure to dazzle you:
Chanel – If you are looking for simple, classy, and elegant pieces Chanel will definitely be a good choice. Founded since 1932 by Gabrielle Chanel, this brand has skillfully managed to become celebrated as the bearer of collection of jewelry for every occasion imaginable. Chanel's level of classiness seems to be unsurpassable.
Cartier – When you think of perfection, you should think of Cartier. Since 1860, this amazing brand has been known for such sophistication that many royals have adopted Cartier as their preferred brand. The house of Cartier has always strived to maintain their status as the brand for all things elaborate. So if you are the type that loves to go all out, this brand will most definitely suite your taste.
Van Cleefs & Arpels – This brand was birthed out of the collaboration of Estelle Arpels and Alfred Van Cleef. It showcases pieces that are unique. These designers use their pieces to aptly display the beauty of nature. So if you are a lover of nature, you will be impressed by the variety more pieces that incorporate flowers, animals, and nature-inspired elements. Although these pieces seem to be livelier than pieces by other Luxury French Jewelry brands, luxuriousness is not compromised by their whimsical themes.
Chaumet – Established since 1780, Chaumet has managed to uphold its track record of unmatched excellence. The jewelry created by this amazing brand bears the name of elegance in each piece. They skillfully craft diamonds and precious stones that are breathtakingly exquisite. Choose from a wide assortment of rings, earrings, tiaras, necklaces, and bracelets in gold or platinum perfect for any important occasion.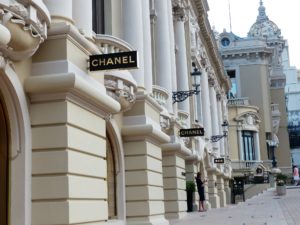 Terms Related to Luxury French Jewelry
As Americans, we borrow from the French in many ways- especially when it comes to terminology. Communication tends to feel more sophisticated when you toss a few French words into the mix.
There are many French words that we commonly hear English speakers using. You can brush up on the popular French terms that we use in the United States, or focus more on jewelry-related terms.
Here are some key terms you may wish to remember when admiring Luxury French Jewelry.
une boucle d'oreille (earring)
un collier   (necklace)
un bracelet    (bracelet)
une bague  (ring)
une bague de fiançailles   (engagement ring)
une alliance     (wedding ring)
une montre  (watch)
un fixe-cravate   (tie clip)
un bouton de manchette    (cuff link)
You can learn these as terms provided by About.com. French Language, to impress your friends- plus, it's fun! About.com even has a French Language test that you can take and see how well you remember these French words.
Luxury French Jewelry for All Celebrations
Life is worth celebrating everyday, and you really don't need to justify a splurge. Treat yourself or a loved one to a "just because" gift whenever you feel it's deserved or needed.
If you do want to honor a special occasion, you can find a suitable piece of Luxury French Jewelry according to the recipient and the cause for celebration.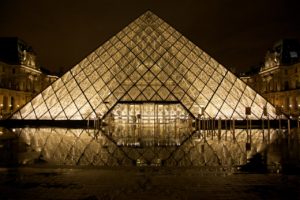 For engagements, there is no other piece that will be as suitable to use as a symbol of your love than a ring that has its origin in the city of love! Consider an engagement ring that is classy, elegant, or elaborate which is sure to make your beloved the envy of many. These pieces were created to speak of love the way that no other can.
As for anniversaries, there is no better way to celebrate and honor your romantic milestone than with a spectacular piece of Luxury French Jewelry. The French have built their name on a rich history that is reflected in every single piece. French luxury jewelry is built to withstand the test of time, both in durability and timeless style.
To celebrate the birthday of someone dear to you, why not show that special person how valuable they are to this world? Present your loved one with an exquisite piece to acknowledge the momentous occasion of their birth.
Find the right piece of Luxury French Jewelry to add to your armoire
Whether it's a wedding, birthday, anniversary, christening, make up, break up or 'just because' gift, Luxury French Jewelry brands have always lived up to their names. With a reputation that is unmatched, you can choose, shop, and flaunt with the confidence that you your money was well spent.
Voilà! Now you know the brands and terms to help you find the right piece of Luxury French Jewelry for your next special celebration.