Bernie Now & Then: Still the Same
Some would be surprised to hear; Bernie Robbins didn't start out as a jewelry store.  There were days when a customer would be more likely to come to us for  a refrigerator than they would for beautiful diamonds.  However, two things have remained the same from that very first day of business over 50 years ago: Our commitment to carrying superior products and Our desire to provide an unmatched buying experience.
Bernie himself was set down the path of luxury diamonds when Harvey Rovinsky, a 3rd generation jeweler and current President/Owner, went to Bernie with the idea of carrying and selling jewelry. Through the years, the original electronic products that sat on the sales floor evolved into cases of Swiss watches and hand crafted Italian jewelry. However, among the change of addresses and logos, Bernie's golden rule of treating everyone the way you would want to be treated, hasn't. Nor has our endless pursuit to innovate and provide the very best in the realm we occupy. This is why we are proud to introduce to you, The Bernie Robbins' Luxury Diamond Collection.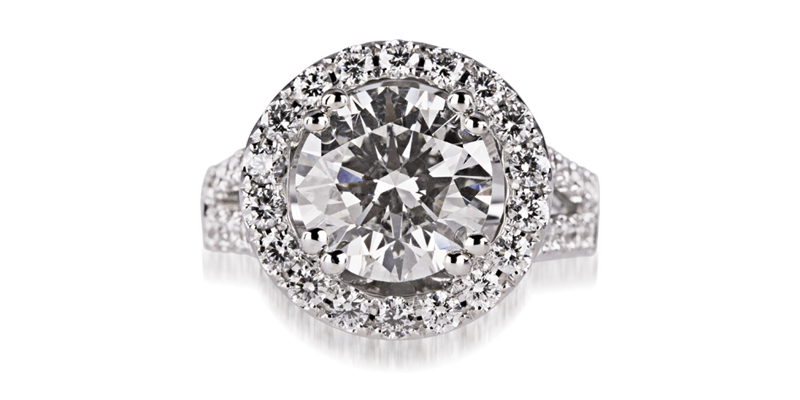 What Defines a BR Luxury Diamond?
Diamonds are as unique as a human fingerprint. Entities such as the GIA (Gemological Institute of America) provide a worldwide platform and scale upon which they grade and compare diamonds.  At Bernie Robbins we have developed a keen eye in order to take our diamond selection one step further. Guidelines and gradings can lead us to the best. But when two diamonds have the same qualifications, what sets one apart from the other? Simply put, beauty.
We pride ourselves on carrying the very best the diamond world has to offer; Hearts on Fire and Forevermark. We have learned from our friends and partners, the qualities of the world's most beautiful diamonds; Hearts on Fire have the world's most perfectly cut diamond and less than 1 percent of the world's diamonds qualify to be Forevermark diamonds. After years in the industry working closely with elite partners such as HOF and Forevermark we have secured a place in which we see all the best diamonds that are offered by the very best sight holders*, and we get to see them first!  Even then, our diamond buyers sit with Harvey for hours sifting and choosing the very best among that 1%.
During this past year of sifting, rejecting, and rejoicing; a rare opportunity arose. We were able to hand pick and purchase* a number of larger carat diamonds (3 – 8.5 ct) that met our rigorous standards. This was the birth of the Luxury diamond collection; our most distinctive collection to date. These diamonds offer the most extraordinary option for an engagement buyer, but they also serve as gift for that special lady in your life who has always been by your side.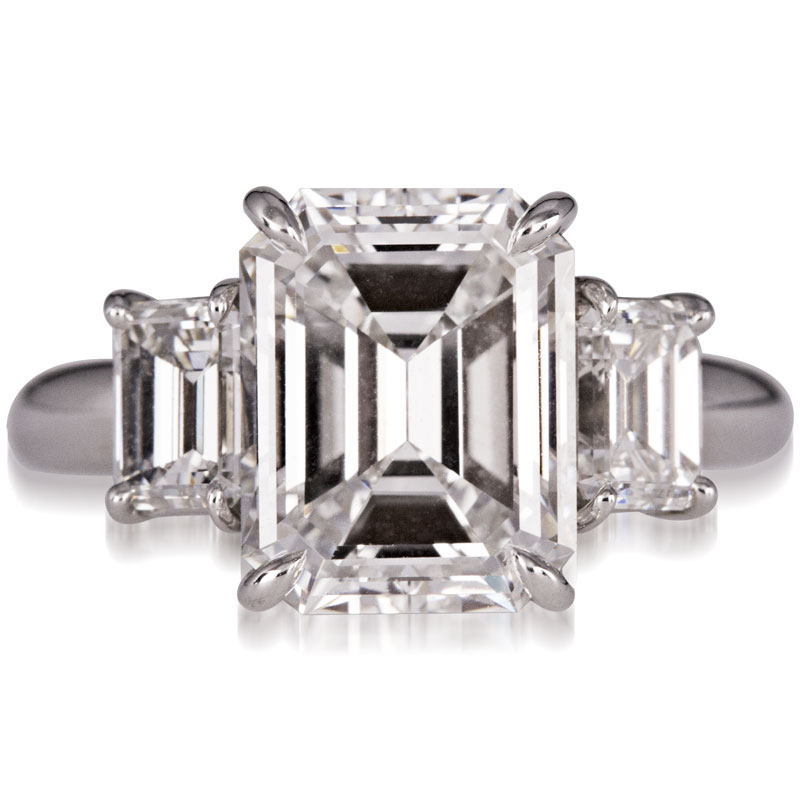 The Bernie Robbins' Luxury Diamond collection is unparalleled in South Jersey & South Eastern Pennsylvania. Moreover, we believe it to be the largest collection of diamonds of this caliber owned by any single company in this area. You can see the full collection here. While a picture is great, there is nothing like seeing this collection in person. Stop by any of our locations* today to really behold the beauty and magnificence of our new Luxury Diamond Collection.
Stay fearless & until next time thanks for reading!
Peter Salerno
Lead Blogger
Footnotes:
*A Sight holder is a company on the De Beers Global Sightholder Sales' (DBGSS) list of authorized bulk purchasers of rough diamonds. DBGSS is controlled by the De Beers Group, the single largest producer and purveyor of rough diamonds in the world. A sight holder is the single most direct prime source of diamonds.
** A note of importance, owning any product outright allows you to offer the best possible price, and historically most larger luxury diamonds are taken in by retailers on consignment. Therefore, we are able to offer these diamonds at prices we believe to be some of the lowest you can find.
***If you wish to see one of these particular luxury diamonds in person please call to make an appointment with the Bernie Robbins Jewelers location closest to you.