An engagement ring is precious, both in sentimental and monetary value. Imagine if one day your ring disappeared without a trace. Do you have engagement ring insurance?
Protect Your Investment with Engagement Ring Insurance
Lost or stolen engagement rings happen. It's heart breaking and all you can think about is getting it back. You don't want another one…you want that one! Unfortunately, that is not always possible.
Damage to the ring is even more of a problem. Most women wear their engagement ring daily. Even after your wedding, the engagement ring is usually placed right alongside of the wedding band. These rings get banged around a lot as you live your everyday life. What if you lose a diamond? What if the ring gets chipped, or the setting gets bent?
A costly mistake to make
The best decision you can make to protect yourself is to get engagement ring insurance. If something happens where your ring gets damaged or it disappears, you will be able to recover your financial loss and get a replacement quickly.
Could you afford to buy another engagement ring of the same quality as the one lost or stolen? The average amount spent on an engagement ring is $5,987.  Still, others are spending up to $20,000 and more, depending on the taste level and shopping budget.
No matter what percentage of your income that you decide to spend on an engagement ring, for you, it is a significant financial investment as well as an emotional one. Protect your investment by insuring it as you would any other major purchase.
Peace of Mind with Engagement Ring Insurance
There are many ways to lose an engagement ring. The rings are often so light and delicate they can slide off the finger without notice if the fit isn't snug.
Many engagement rings are lost because the bride-to-be removes the ring from her finger before handling a messy job, washing her hands, or applying lotion. It's easy to forget to put the ring back on.
It may be accidentally swept off counters into heat ducts, sink drains or garbage disposals without anyone seeing where it went. This is very unnerving, and you'll soon have the whole household on a search to help find your ring. You'll hopefully have some luck in finding it, but it might not turn up no matter how hard you try.
Stop worrying and start flaunting it
Some brides are obsessively worried about losing their engagement ring. They might check it constantly while wearing the ring, or they opt to leave it locked up at home. Let your bride enjoy her ring without a care, because you've protected the investment. When you buy the ring, set up an affordable insurance policy to cover loss and damage.
Engagement Ring Insurance Companies
Bernie Robbins has four locations stocked full of luxury jewelry, across New Jersey and Pennsylvania. Their inventories are very costly so all jewelry is covered and insured by Jewelers Mutual Insurance Company (JMIC).
The professionals on staff at Bernie Robbins recommend that customers use JMIC for engagement ring insurance, and to protect other valuable jewelry, too. This recommendation is authentic, with no personal financial gains or incentives for Bernie Robbins. It's based on their own success in working with this insurance company, and made with the interest of helping to protect the customer's investment.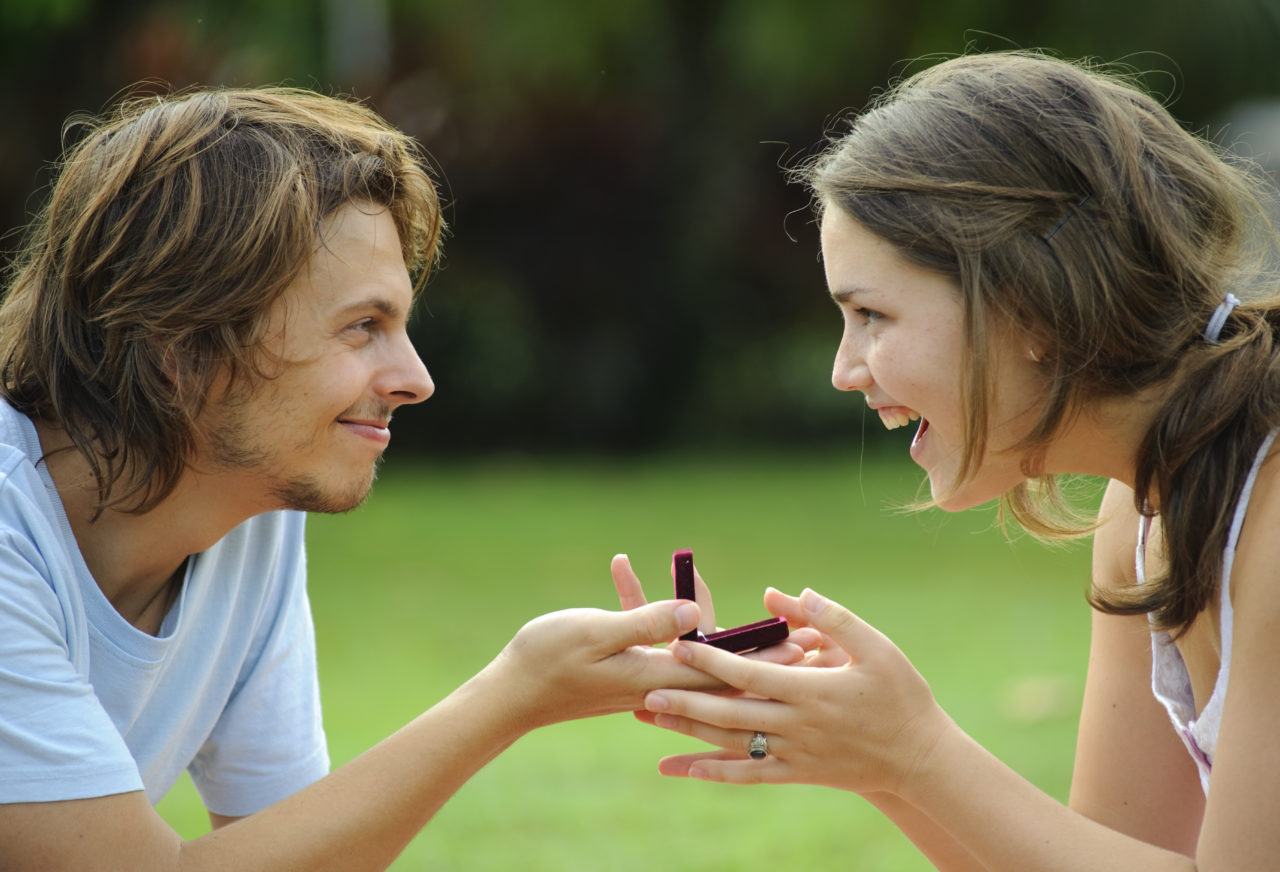 Bernie Robbins customers find that JMIC is easy to work with
Jewelers Mutual Insurance Company (JMIC) is a proven reputable jewelry insurance company that's been around since 1913. The company covers all jewelry, not just engagement rings. As your jewelry collection grows over the years you can just add it to your insurance policy.
For the first 40 years in business, JMIC only covered jewelry stores. They later extended the opportunity to cover personal jewelry for individuals. Customers can trust a company that's been trusted for years by large jewelry retailers.
JMIC offers straightforward comprehensive coverage, and easy to understand policies for your engagement ring insurance. Their engagement ring insurance is affordable with JMIC. Your annual premium to cover a $5000 ring will be less than the cost of dinner for two at a nice restaurant.
No penalty for telling the truth
JMIC is honest, so you can be honest. If your ring just disappeared, you don't have to claim it was stolen. Lost jewelry is covered.
Did a diamond fall out of your engagement ring while playing volleyball? You can just tell JMIC that it's lost in the sand, and it will be covered.

If you're mounting curtain rods using an electric screwdriver and it skids sideways into your diamond, it's covered. You do not have to make up a story.

Theft is covered. Accidents are covered. Life is covered.
Your Engagement Ring, Your Choice
No matter what insurance company you choose, having engagement ring insurance is a very wise move. Still, you should know what to look for when you're shopping around for an engagement ring insurance policy.
For example, the insurance company should not tell force you to repair or replace a ring, and should not limit you to where you can go and what you can get. That decision is completely up to you and your jeweler. There will be a set amount of money reserved for you, but everything else should be in your hands- not the insurance rep. behind a desk.
You should be permitted to take your jewelry in for repair to any jeweler you choose. Don't settle for a company that has a finicky list of what is covered and what isn't covered. If it concerns protecting you ring, it should be covered.
Preventative Care
Your insurance policy should offer preventative repairs that will keep your engagement ring looking new. This type of preventative care will include things like stone tightening, prong re-tipping and replacement of broken, bent or worn prongs.
That bit of maintenance can prevent an unexpected lost stone. While the jeweler has the ring, it will get a good cleaning and inspection for potential trouble spots.
A Small Price for Peace of Mind
When you choose your engagement ring at the Bernie Robbins Jewelry Store near you, as a service to you, the insurance coverage can be arranged at the same time.
Offer your bride the peace of mind that comes with knowing her engagement ring is insured against loss and damage regardless of the cause. The ring is meant to be flaunted and admired- not hidden away for safekeeping.