Luxury watches are a treasure for busy, on-the-go women. Let Michele timepieces keep time with the pace of your life, counting the hours of achievements and celebrations through the years.
Story Behind Michele Timepieces
These exquisite jewel-embellished timepieces originated from the family business of Belgian watchmaker Maurice Barouh, back in 1940. Maurice had a vision for beauty and feminine styling in a watch, as well as a passion for quality and detail that quickly set his business apart from his competitors.
It was a family business. Maurice Barouh's son Jack followed in his footsteps, bringing designs to the New World in 1995. When they hit America, their womens watches were an instant success. Jack had a knack for spotting trends taste and reinventing their own designs to present watches that were high quality and fashion-forward.
After establishing in America, Jack named the company "Michele" after his small daughter, who later inspired his wildly popular line of luxury children's watches. Jack wanted Michele and other children to learn how to tell the time "the old fashioned way" with an enchanting and durable watch made for kids.
Today, Michele herself carries on her father's business, bringing the concept of eternal charm and highest quality into the third generation. Michele timepieces became a reputable name in American luxury watches in only a few decades, reaching levels that other companies have taken half a century or more to achieve.
The magazine American Time calls the Michele Timepieces Company a "watch market star" due to its unusually rapid rise to the top. There is no way to overstate Michele's flair for taste, fashion, and excellence.
Philosophy of Michele Timepieces
The philosophy behind Michele timepieces is that a watch is more than just a keeper and counter of hours. It is an expression of life. For an enriching life full of love and achievement, the successful woman or ambitious young girl should have a timepiece to represent how she has spent her time- not just how much time was spent.
There is no one-size-fits-all with Michele timepieces. Just as each woman is different, there is a wide variety of styles, colors, and jewels. Whether you're a vibrant sunshine-golden girl, or a romantic, dreamy rose-gold girl, whether you like drama and adventure, or your lifestyle calls for simplicity… there is a beautiful Michele watch just for you.
Balancing Form and Function
It is hard to find an item that offers a high level of both form and function. Michele timepieces balance precious metals and stones with the exactitude of Swiss mechanisms.
Your Michele watch will be the perfect avenue to flaunt precious gemstones every day, from watch heads decorated with more than 100 diamonds to gold-plated watch faces and straps patterned in intricate and exquisite designs.
The same degree of devotion has been dedicated to the accuracy and precision of the timing mechanism. A Michele watch is unerring and reliable. Its quality as a timepiece is equal to its attractiveness as an accessory.
Watches and Watch Straps
Michele timepieces allow each customer some level of customization with their mix-and-match heads and straps. From gold links to saffiano leather, from deep blues to bold metallic to pearly whites and soft pinks, the array of available watchstraps makes for an exciting shopping experience.
Michele Timepieces: Great Gifts for Important Women
Michele timepieces have panache. Whether you're shopping for your mom, your wife, your daughter, or even yourself- these are a must-have for most important women!
These watches are sophisticated and classy, and appropriate for someone who's embarking on a new journey. Whether it be her 18th birthday, college graduation, or simply an "I love you" gift. A Michele timepiece is something she will cherish her whole life.
Is there someone in your life who needs to be taught that the gift of time in our lives is priceless? Celebrate her achievements in a meaningful way and give her a luxury watch as a visual reminder.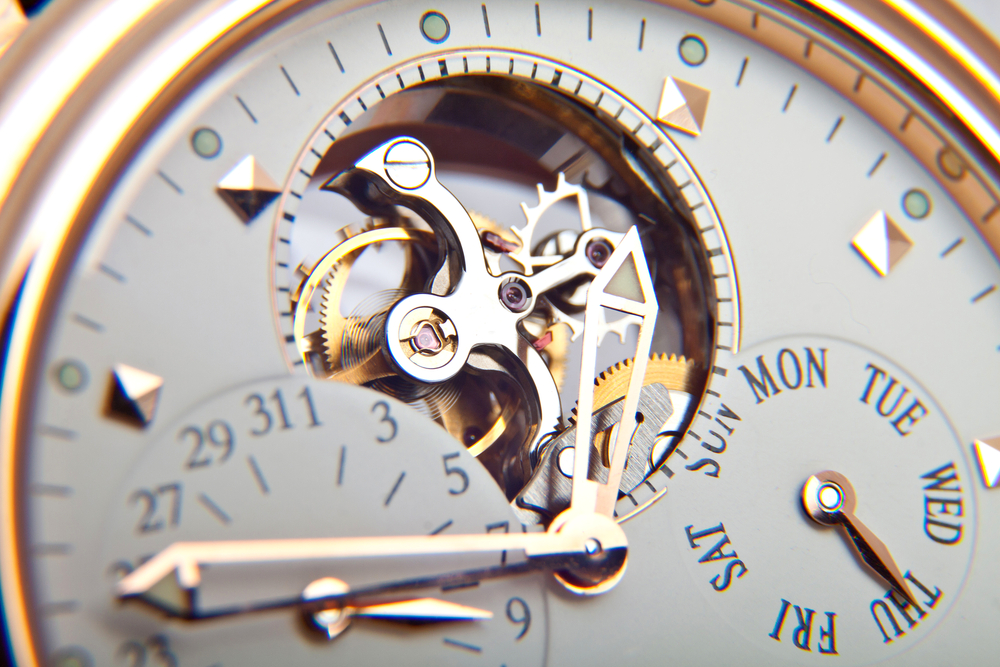 Special Michele-worthy occasions
Mark your milestones and count your happiest hours with a Michele timepiece.
Wear it when you meet your soulmate.

Match it with the dress of your dreams.

Give yourself a boost when you need to shine.

Reward yourself for something you're proud of.

Make it part of your next vacation. Relax in pure luxury and style.

Let others know that you have confidence in yourself.
Celebrities with Michele Timepieces
Michele watches are increasing rapidly in popularity. The feminine charm and obvious luxury of a Michele timepiece has made it a favorite choice for more than one famous celebrity. Michele is getting noticed, and it's hitting the top magazines such as Vogue and Maxim. You can't wear a Michele watch without making a statement.
Celebs Who Are in Love with Michele:
Britney Spears

Jennifer Lopez

Oprah Winfrey

Reese Witherspoon

Queen Latiffa

Paris Hilton

Jennifer Aniston
Have the time of your life
Treat yourself to the best of both worlds. Beautifully crafted Michele timepieces feature soft golden hues and sparkling diamonds, and the precision and reliability of Swiss movements. Celebrate your life in glamorous style and top quality with Michele timepieces.