Monsieur pronounced Muh – syuh; for those of us who were busy rolling our r's and more concerned with pronouncing "bueno" not "bon" in school; there is a full video on the proper pronunciation of Monsieur at the end of this article. (what a time to be alive) When translated to English, monsieur can be defined as gentleman; which embodies this watch perfectly. The Monsieur is a deeply sophisticated watch; one which could be a museum piece out of the box. So summon your inner Victor Hugo, grab a café creme, and sit back as we delve into the tour de force that is the Chanel Monsieur.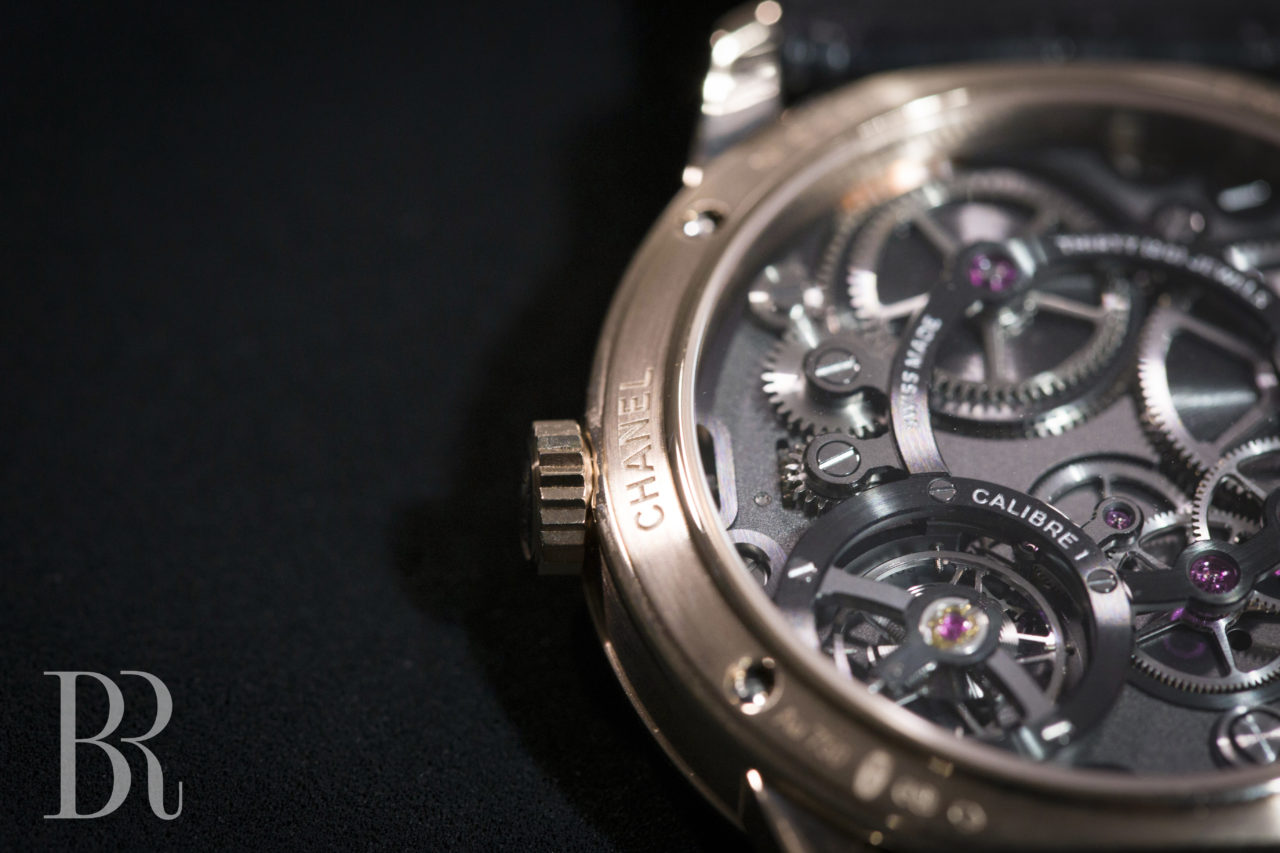 Monsieur de Chanel 
Ben Clymer of Hoodinkee said it best at the debut of the Monsieur. "This is an unexpected but very impressive announcement from a truly iconic brand in the fashion world – Chanel – and they unveiled a brand new, men's dedicated wristwatch called the Monsieur. Oh, and it's damn impressive." Unexpected indeed! Damn impressive, definitely. Chanel typically noted for being a fashion innovator has produced a number of watches over the years, but this was their first dedicated men's wristwatch, and they did an incredible job. It is a feat of ingenuity & beauty. The architecture of this watch will make you wish you had translucent wrists, due to the mesmerizing movement highlighted in the exhibition back. According to Chanel, Monsieur's movement is comprised of four parts; The Lion, Black, Red, and The Comet. The back of the Monsieur is marked with the lion's seal, it guards the passing of time in all of its majesty and powers. Black is the quintessential Chanel colour and is there to accentuate the mechanism's beauty and precision. Red is the is the colour of life and it brightens all. The Red rubies arouse and intensify the Black movement. Finally, we have the comet which is a Chanel Icon and add's inspiration to the watch. It is truly something you have to see for yourself in person.

Tech Specs & Observations:
If Chanel's description is a bit too poetic, lets get a little more layman.  The Chanel Calibre 1 movement has a power reserve of 72 hours operating at 4Hz (28,800bph). It's case wears comfortable at 40mm by 10mm thick. Moreover, The Monsieur offers a jump hour complication, thus the hands only point to the minutes & offers an hour indicator window located where VI traditionally lays. The jump hour offers a much easier task of telling time at a glance. Additionally, Monsieur de Chanel is rare; only a limited edition of 300 pieces will be produced.
Specs at a glance
CASE:
Features:
Alligator Strap
Sapphire Glass
Pin Buckle
Jump Hour
Retrograde minutes
Seconds
In-house Swiss Made manual winding movement
Bernie Robbins & N°5
The overall allure of this watch is great, moreover, something of significance,as it relates to Bernie Robbins and the Monsieur, is we were able to obtain and purchase production N°5. Chanel No. 5 is of course the first perfume launched by Coco herself on May 5th 1921.  Chanel and her number 5 go hand in hand and isn't it fitting that another profound piece in this storied brand's history has links to the lineage that is N°5 . If you want to learn  more about the Monsieur please feel free to contact us via email here.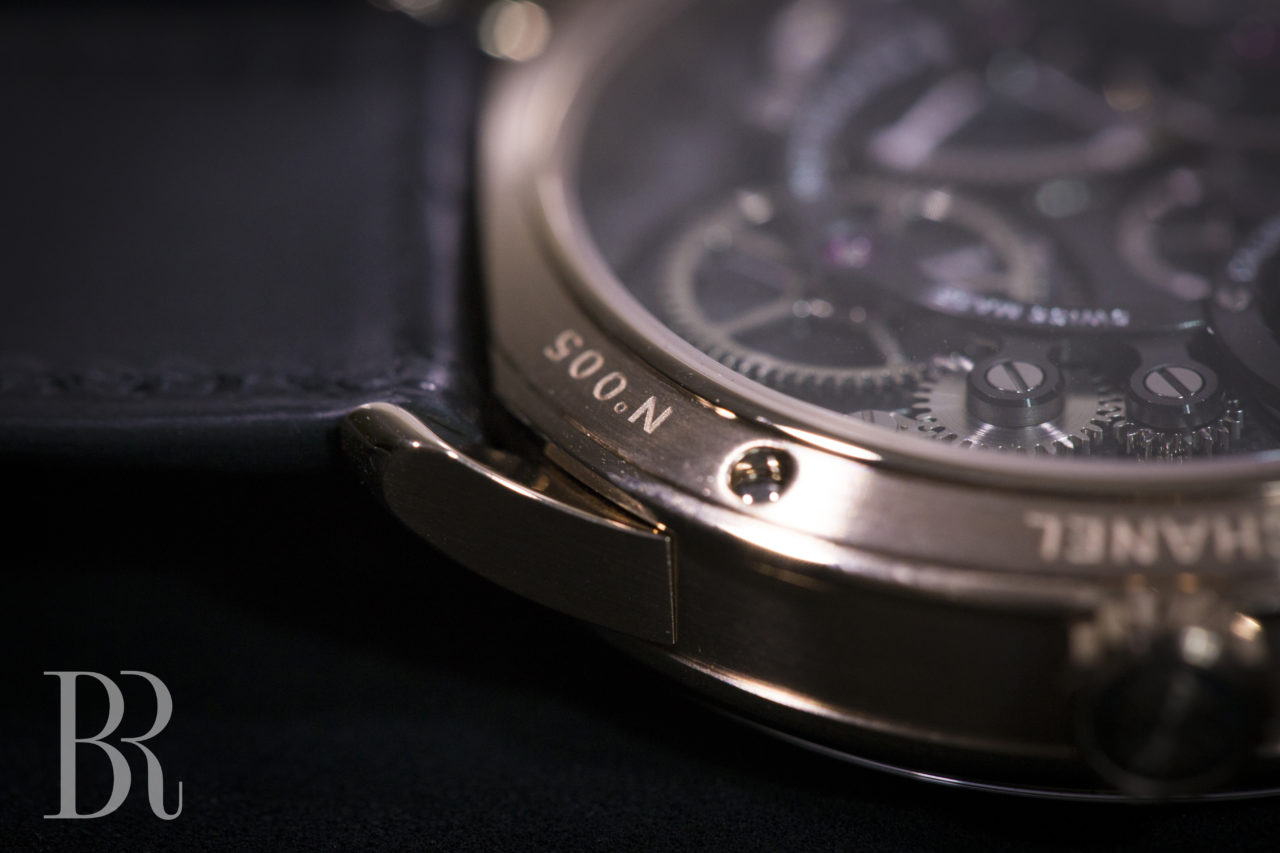 Stay fearless & until next time thanks for reading!
Peter Salerno
Lead Blogger
HQ- Somers Point
Footnotes:
*Pronounce Monsieur like a native