When it comes to status symbols, only one can be king. The Rolex crown boasts a name that is synonymous with wealth and success. This luxury watch brand is the undisputed favorite pick in the upper echelon of timepieces.
The Rolex crown symbol is famously embossed onto the surface of the finest luxury watches.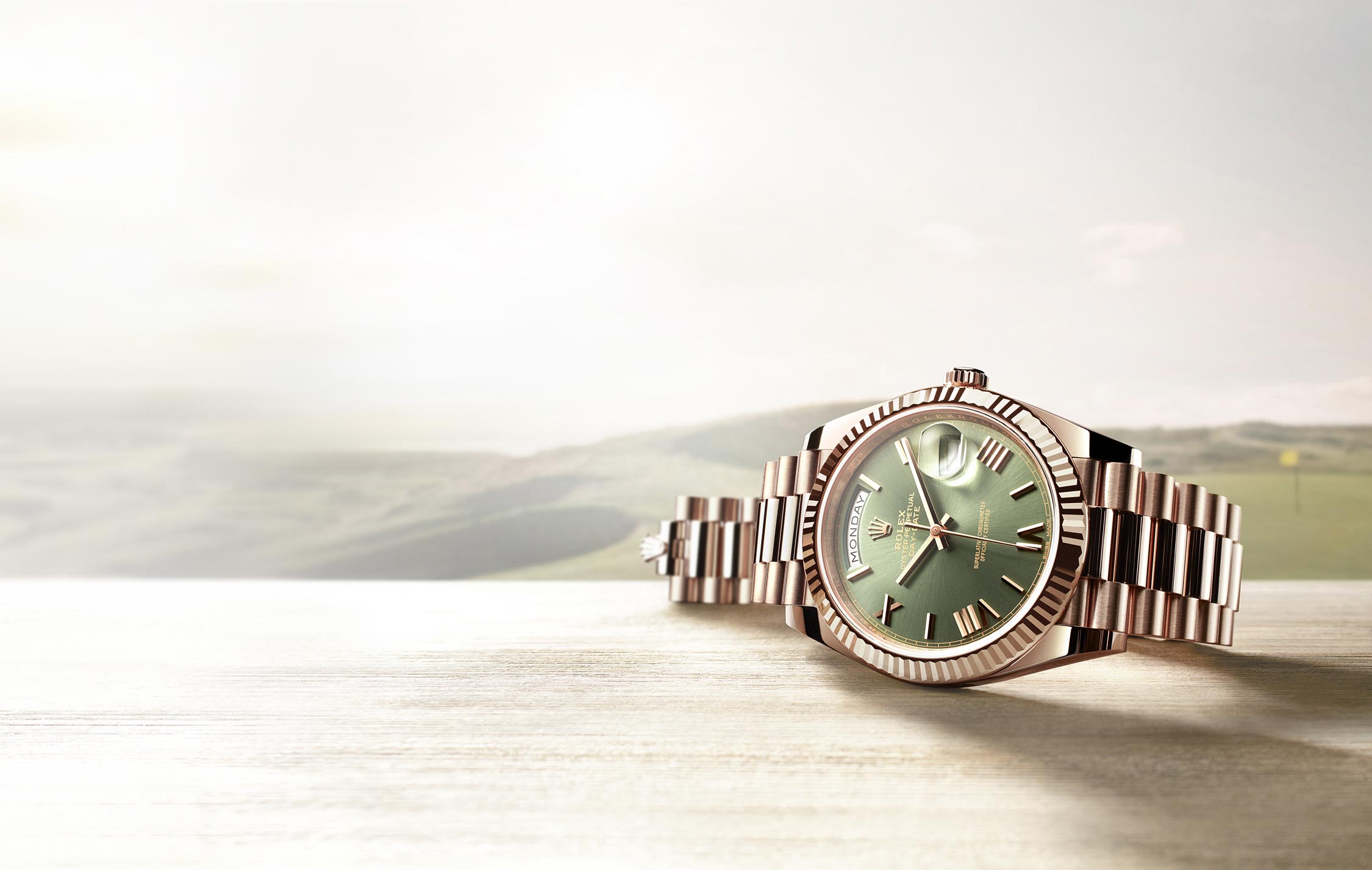 These watches are not reserved for only special occasions such as weddings and fancy galas. You can spot a Rolex on someone's wrist on any given day, be it dressed up or dressed down. Rolex blends form with function and makes a versatile and very durable timepiece. No matter the setting or the style of clothing, brandishing a Rolex always reflects a high level of wealth and status
The Story behind the Rolex Crown
As explained on rolex.com, the story behind the Rolex crown started in the early 1900s. A Swiss boy named Hans Wilsdorf lost his parents at a young age and was forced to become self-reliant. After school, Hans went to work as an apprentice to watchmakers. At the age of 25, he moved to London to start his own watchmaking business, which became the Rolex watch company.
The Rolex crown represents perfection
At this time in history, watches were not always accurate. Some ran slower than others, and it was difficult to know what the exact time truly was. There was no such thing as a self-setting clock, so it was a challenge to keep watches set to just the right time. Hans was determined to produce high quality watches that were perfectly reliable and accurate, as well as elegantly designed. His passion propelled Rolex into a rare type of success that has continued to grow through the years.

Rolex watches receive global recognition
The Rolex watch became the first in the world to receive the Swiss certificate of Chronometric Precision. Rolex was later awarded a class 'A' precision certificate – an honor that had only been received by one other company at that point in time.
In 1920, the Rolex crown brand established a new "kingdom" in Geneva- the watch making capital of the world. Hans continued to strive for perfection in the Rolex brand. He wanted to elevate the quality of his products, and went on to create the first waterproof, dust-proof timepiece.
Other notable successes achieved by the Rolex Company include:
Invention of modern divers' watches.
Invention of GMT- for the measurement of time in a second time zone.
Invention of the first watch with a functional date display.
Rolex: the world's largest luxury watchmaker
A majority of luxury watches today are embossed with the Rolex crown. Rolex has become the largest watch producer in the world, producing over 2,000 watches on a daily basis. In 2016, Forbes ranked the Rolex Company at #64 on a list of the most powerful companies in the world
Rolex features, besides signature Crown
There are several signature features that set the Rolex crown brand apart from other watches.
Rolesor- The union of gold and steel has been a hallmark Rolex feature since 1933. This combination of metals was genius, because one is famous for its beauty and rareness while the other famous for its resilience and strength. The rolesor design lends itself to timepieces that are both strong and beautiful.
The Oyster Case- Rolex launched the oyster case, designed to keep water out while the wearer is submerged in up to 300 feet of water. Made with a unique blend of steel and sapphire, the oyster shell was skillfully crafted
to represent the Rolex brand's elegance and durability. The middle case is fashioned from a solid block of steel, while the Cyclops lens is made of scratch-proof sapphire.
Perpetual Calibre 3235 – This self-winding timepiece feature serves to perfect the precision and power reserve of a Rolex. Solely designed and created by Rolex to optimize performance, the popular Datejust 41 style is furnished with Calibre 3235, which is also shock resistant.
Oyster style Band – Rolex watches are designed with woven band designs that are unique to the Rolex brand. You can choose the Oyster style, the Jubilee, or the President style band for any Rolex watch. Made from gold and steel, these bands are skillfully crafted to be adjustable and comfortably fit the size of your wrist.
Superlative Chronometer Certification – This certification guarantees that your watch was created to give you optimal service. It gives the assurance that your watch was tested at every stage of its creation to ensure that it works perfectly. This certification comes with a green seal that symbolizes that you are the owner of an original Rolex. It also comes with an international 5-year guarantee.


Rolex attracts Celebrities and Legends

As a brand befitting royalties, there is no surprise that there is a great number of celebrities and legendary figures who have chosen to adopt the Rolex crown, instead of other watch brands.

Here are some well-known people who were spotted brandishing the Rolex crown:

Senator John McCain
Jennifer Aniston
Harrison Ford
Christian Bale
Paul Newman
Martin Luther King
John Mayer
Ellen DeGeneres
Brad Pitt
Matt Damon
Mel Gibson
Hugh Laurie
Pablo Picasso
Nicky Hilton
Usher
Rick Harrison
David Beckham
Ashton Kutcher
Charlize Theron
Tiger Woods
Caroline Wozniacki
Sean Connery
Steve McQueen
Zack Efron
David Leadbetter
Bruce Willis

No other timepiece can upstage Rolex

The Rolex crown undoubtedly lives up to its promise of beauty, reliability, and resilience. Next time you have an opportunity to treat yourself or a loved one to a gift that outranks the rest, consider that a Rolex would be a perfect choice. With so many watch styles embossed with the Rolex crown, you'll find one to perfectly match your style. Treat yourself to an iconic timepiece with a rich history, and the durability to withstand a lifetime of use.