No matter how modern we become, there are things from the past that are worth holding onto. One such thing is jewelry; engagement rings to be exact. Timeless styles wrapped with sentimental value, like a vintage engagement ring, will always have a special place in your heart.
What is a Vintage Engagement Ring?
Simply put, a vintage engagement ring is a new ring that was deliberately designed to reflect an era in the past. It is a reproduction of the fashion trend in a given period of time. This means that you have the opportunity to own something special from a period of time in the past. The main difference between a vintage style and an actual antique ring is that a vintage engagement ring style can be customized, and is easier to get your hands on. You can control the look of it, the sizing and the cost, and choose the metals and gemstones that you really want to use, instead of picking from an assortment of truly vintage rings that you managed to find.
Design inspirations for Vintage Engagement Rings
Vintage designs are inspired by specific eras in past history and are based on the fashion of that time. There are five distinct periods that greatly influence vintage engagement ring styles. These are the Georgian, Victorian, Edwardian, Art Deco and the Retro period.
1. Georgian Era Engagement Rings (1714- 1837)
Considered as the most feminine era for luxury jewelry, this era was marked by the reign of the four King Georges of England. For a bride who is a helpless romantic, a vintage engagement ring for the Georgian Era makes a perfect choice. Designers made use of floral and ancient motifs from Greece and Rome. The primary metal for carving these exotic pieces were silver and gold.
2. Victorian Era Engagement Rings (1937- 1901)
Known as the age of Queen Victoria, engagement rings from this period are known for their intricate designs engraved in yellow gold. Colorful stones such as rubies, emeralds, and sapphires, surrounded by smaller stones, were popular during this period.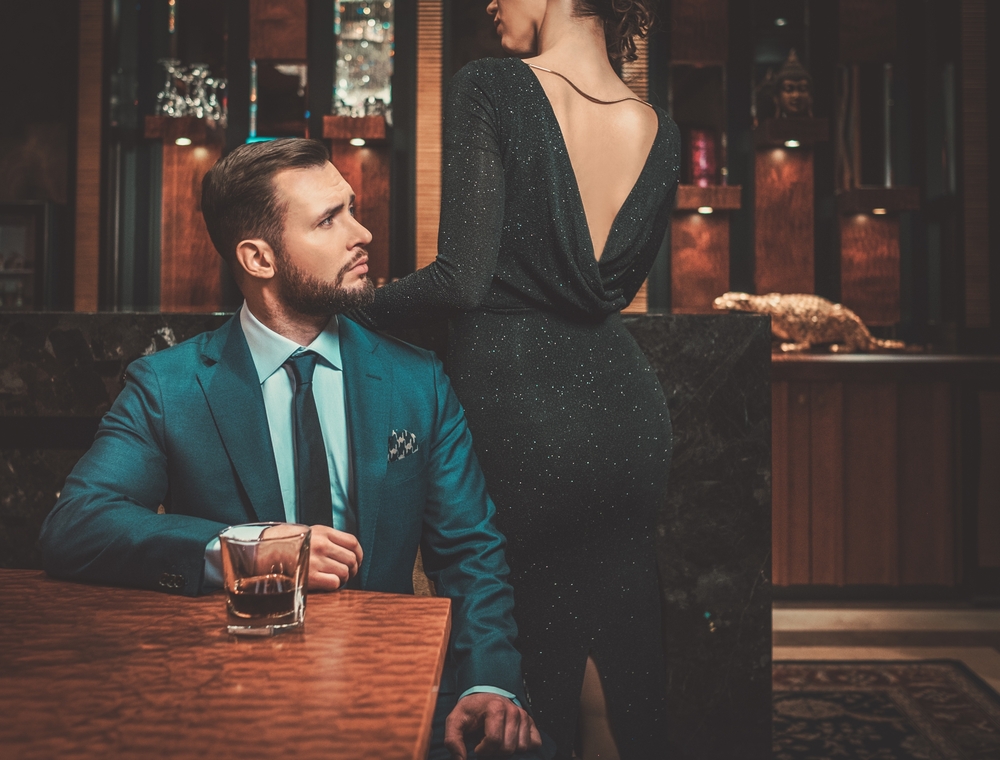 3. Edwardian Era Engagement Rings (1901- 1920)
The Edwardian period began when the son of Queen Victoria, Edward vii, assumed the throne. It was the same time when platinum became the preferred metal for jewelry since it was thought to be harder and more durable than gold. This gave jewelers more freedom to create elaborate designs on the bands to give them an enchanting look.
4. Art Deco Era Engagement Rings (1920- 1938)
Marked by the end of World War 1, this period was one of precision and symmetry. Platinum was still the preferred metal but some point there was a shortage due to the need for armor and weapons. There was a time when jewelers were banned from using platinum, so they went back to using gold instead. Emerald cut diamonds and other intricate fancy cuts were introduced during the Art Deco era.
5. Retro Era Engagement Rings (1935- 1948)
Known as Hollywood's Golden Age, the theme of jewelry in the Retro Era was 'go big and bold or go home.' Everything was elaborate. It saw the introduction of the pear shaped and marquise cut diamonds.
Vintage engagement rings worn by iconic brides
Her Royal Highness, Princess Diana (and now Kate Middleton) rocked an 18k oval cut sapphire from the Edwardian Era.

Actress Eva Longoria also received a stunning masterpiece from the Edwardian Era. It showcases a lovely ruby surrounded by diamonds, giving it a

flowerlike look.

Kim Kardashian's vintage piece was from the Art Deco Era. It is a 15k cushion cut diamond.

Also inspired by the Art Deco Era, Mariah Carey wears an enormous 35k emerald cut diamond engagement ring.

Ashlee Simpson received a Victorian Era-inspired engagement ring with 140 diamonds.
Get the look of a Vintage Engagement Ring
There are specific characteristics that make a vintage engagement ring a representation of a relic from history. From the design elements and settings to the gemstones and precious metals, you'll want to make selections that are consistent with the time period you're trying to represent.
Design elements
Filigree

– started in the Edwardian Era but made popular in the Art Deco age, this style features intricately hand-curved shapes, skillfully designed around the band to give the ring a lace-like finish.
Hand Engraved

– the practice of hand engraving allowed the jeweler to engrave organic and floral designs into the metal. There is more craftsmanship in a hand engraved piece.
Settings
Milgrain

–

this is a special detailing that allows the gemstone to be elevated for the beauty to be more pronounced.

Cluster-

Now called the halo setting, this style was used as far back as the Georgian Era.

Bezel

– this is a groove type of setting that cradles the gemstones in a metal border.

Three Stone

– This was introduced in the Georgian Era using diamonds or colored stones.

Box Setting

– made popular in the Art Deco Era, this style was designed for light to flow through the stones.

Four Prong

– This is the most modern of all vintage settings. It became popular more in the Art Deco Era.
Metals
Silver and white gold were widely used from the Georgian Era until the introduction of platinum in the Edwardian Era.
Gemstones
Preferred vintage gemstones are the diamond, sapphire, emerald, ruby, and pearl.
Favorite Picks: Best Examples of a Vintage Engagement Ring
From Simone G.'s Passion Collection
This luxurious vintage style masterpiece features a collection of white diamonds that are complemented by four pink ones. This intricately designed piece is available in platinum, rose gold, and 18k white gold.
Sapphire Twisted Shank by Gabriel& Co.
This work of art is a vintage piece with a unique contemporary flair to it. It features a round diamond that is highlighted by two exquisite sapphire side stones. The chic twist of the band adds to the elegance of this vintage engagement ring.
Transcend Three Stone by Hearts on Fire
This three-stone Hearts on Fire masterpiece is the perfect symbol of love for the bride who loves unique styles. It features a halo of beautiful diamonds encircling the flawlessly cut round diamonds. The band is also paved with diamonds.
Find the perfect vintage engagement ring
History has indeed left us with a dazzling assortment of unique styles of engagement rings to choose from. Each era provides inspiration as to what the perfect vintage engagement ring looks like. These timeless pieces are certainly worthy of being reproduced over and over again!