Our bangles, cuffs and chain link bracelets flash with fun and sparkle with  sophistication. Luxury jewelry lovers can tell the difference between the good and the excellent. Familiarize yourself with the top luxury bracelet designers in the world so you, too, can be in the know.
Top Luxury Bracelet Designers worldwide
PENNY PREVILLE

Award winning designer Penny Preville is a favorite among the Red Carpet celebrities. Her intricate and feminine bracelet designs in 18 carats of white, yellow, and rose gold are distinguished by their delicacy. She incorporates fine diamonds and precious stones in luxurious yet daily wearable styles. In keeping with the intricacy of her designs, some pieces are hand engraved and others have the fascinating milgrain finish.
John Hardy artisans bring inspiration from the Island of Bali and a passionate commitment to their art, evident in each luxury bracelet design. Beads, silver, gemstones, and leather are the mainstays of John Hardy bracelet designs. Wheat chain, chain link and bamboo designs in sterling are reminiscent of elements found in nature. John Hardy bracelets tell a story in modern design using old-world artistry. Most can be worn daily and others are perfect for especially fancy occasions.
Italian designer Marco Bicego presents endless designs of gold, diamonds and gemstones inspired by his travels. Luxurious hand-twisted coil and hand-engraved 18K gold, combined with select multicolor gemstones- this is the look of Marco Bicego. His collections are designed to be worn together so you can easily stack three or more bracelets in combinations that appeal to your unique style. The Fantasy collection especially adds sparkling luxury to casual wear.
"Duende," as represented by spirit or passion, are the forces guiding Amenta jewelry designs. Each bracelet tells a story. Inspiration comes from the stories of great artists and leaders. Some pieces are representative of those artworks as a way of recognizing the artist. The eclectic collections of Amenta are filled with surprises. Artifacts are designed into wearable art using the full array of elements for truly unique jewelry.

GURHAN​

For centuries, 24K gold has been considered too soft to work with by jewelry designers. Gurhan is a master goldsmith who devised a hardening technique so 24K gold could be used in the contemporary design. The Gurhan signature is seen in his old world goldsmith techniques of hand hammering and hand crafting, His award winning bracelets are stunning in 24K gold, gold kissed silver, and gemstones that are reminiscent of old world luxury.
PHILLIPS HOUSE

The two designers of Phillips House went from start-up to the castle gates in as little as four years. It was their designs that adorned our First Lady Michelle Obama for her visit to England to meet the Queen and Kate Middleton. Phillips House bracelets flaunt gold and diamonds with a touch of colorful gemstones. The trendy but high fashion designs include infinite bracelets, bangles and cuffs.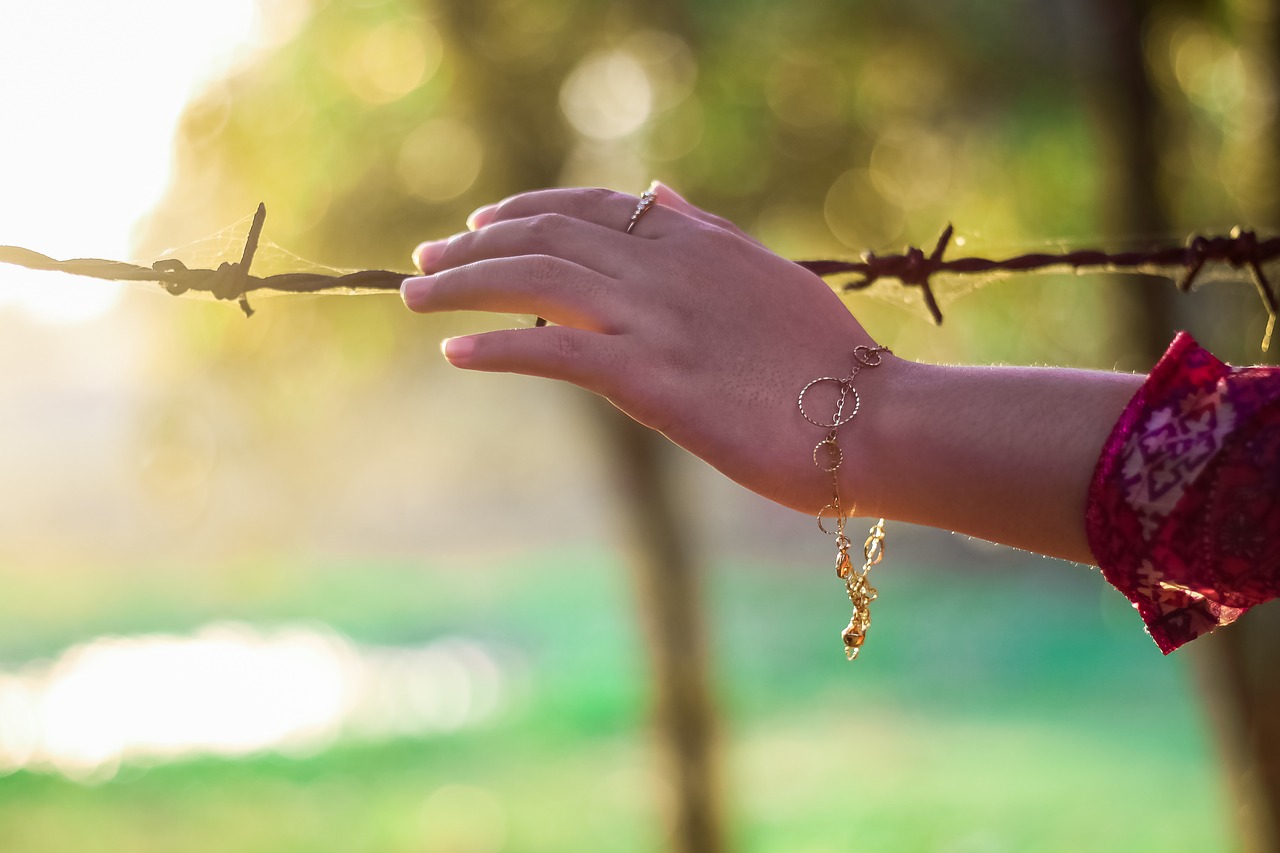 Jewelry Capitals of the World
FRANCE:  
France is home to many jewelry designers. Not all are famous, but a few are some of the most famous in the entire world of luxury jewelry.
Louis-Francois Cartier, a French jewelry designer, founded the world famous Cartier Jewelry in 1847. Cartier has branches in most major cities on the globe, but their corporate base is still in Paris. Known as the jeweller to kings, they have created some of the most beautiful jewelry in the world. The LOVE bracelet by Cartier was created in 1969. Since then, it has been a "must have" item with its accompanying screwdriver to remove it.

Dominique Aurientis-Paris is based in her hometown of Provence in the South of France. First a fashion designer, her vintage bracelet and jewelry designs caught on. The worldwide demand has continued to this day for her chunky, bejewelled cuff bracelets.

ITALY:
History, design and passion combine to make Italy home to some of the finest jewelry designers in the world.

Buccelatti designs are intricately detailed and well known for their line of Dream Bracelets. Not to be missed is the Giada Lavanda Bracelet that embodies old world Italy.

Roberto Coin has made an impact in the world of fine jewelry. His signature design is a golden mesh weave as you can see in this textured bangle with diamonds. The bracelets in the Barocco Collection embody his style. The bracelets in his Animalier collection are amazingly detailed and fun.

UNITED STATES:
The United States is home to scores of fabulous jewelry designers. Each has their own following. We picked out two of the best names in luxury bracelets.
Harry Winston has been called the "King of Diamonds" and "Jeweler to the Stars." His legacy continues at the House of Harry Winston in New York. The Harry Winston style is "Dripping with Diamonds" and his iconic Winston Cluster bracelet defines the glamour and style that has awed the world.

David Yurman is an innovative Jewelry designer of both men and women's jewelry. Strength, even toughness, could be used to describe his bracelets. His signature use of cable in every collection is unmistakable. A perfect example is the Renaissance Bracelet of gold and gemstones.

UNITED KINGDOM:
Some of our most iconic jewelry designers are based in the UK. Many have a long history of creativity and innovation.

Forevermark's parent company DeBeers is known for coining the phrase "A Diamond is Forever" as part of their marketing campaign. From that emerged the tradition of diamond engagement rings. DeBeers designs are more than wedding jewelry however. A DeBeers classic is the Micropave white gold bangle of 18K gold and white diamonds.

Barbara Tipple is a multiple award winning designer who works alongside her master goldsmith husband. All of her designs are hand created and many are custom designed in collaboration with clients. Her Tubor Bloom Bangle created from 18K white gold wrapped in yellow gold threads and set with fancy diamonds is pure brilliance.
Great Pieces by Luxury Bracelet Designers

John Hardy Classic Chain with Sapphires

​​​​Marco Bicego Lunaria Gold Bracelet 
Roberto Coin 18k Gold Primavera Bangle Set 
Bernie Robbins 18k Rose Gold Wrap Flex Bracelet with Diamond Teardrops

 
Phillips House 14k Yellow Gold Large LOVE ALWAYS Hammered Bangle
​
Gurhan Sterling Silver & 24k Gold Chalcedony Bracelet 
Luxury Bracelet Designers
If you're ready to invest in a high quality piece of jewelry, why not go for something flashy to wear on your wrist? Choose your favorite design from one of the world's best luxury bracelet designers and you really can't go wrong!