A Modern Brand:
When I left the outdoor industry and entered into the timepiece and fine jewelry business I was taken back by the adversity to digital platforms and anything considered non traditional media. If you didn't know this already let me clue you into the watch and jewelry industry… It is old, the advent of jewelry dates back to times that end with BC and the first mobile watch appeared in the 15th century. So the industry has existed as long as long as there has been civilized culture. It does add charm, however, mention SEO, CPM, (as it relates to impressions based advertising) and reach and you will get an audience of glazed eyes and spinning heads. However, I quickly discovered the one brand that has truly grown with the times and even spearheaded into the unknown of our industry, that brand is Tag Heuer.
Tag Heuer
Tag Heuer understands their target customer; young new collectors and wearers of watches. This is the watch for the 20 something "edgier" watch consumer. This customer still clings to the athletics and hobbies of their teens, however, they are more sophisticated and educated on social and economic news. This is that millennial market everyone claims to understand and or hate. This market is… well… me and guess what? I love Tag Heuer. Tag Heuer's humble beginnings started when Edouard Heuer, opened a small watchmaking workshop in the remote mountain village of Saint Imier. Edouard was an innovator and changed the course of watchmaking forever with the invention of the oscillating pinion, still today a key chronograph component. Throughout history Tag continued to pioneer new frontiers… literally. On February 20th 1962 Tag became the first Swiss watch to make it to space when John Glenn took the first orbited the Earth three times in five hours. His wrist adorned a Tag.  Tag Heuer has always made its way through history as an innovator and clung to those in both momentous historical events and cultural revels. Take for instance,  the eternal king of cool, Steve Mcqueen  He wore the 'Monaco' chronograph during the making of the film Le Mans in 1970, and became the brand's official worldwide ambassador. In modern era, Tag continues to push the envelope with a bold new never before made affordable Tourbillon movement and broaching where no luxury watchmaker has dared tread; into the smartwatch market with their "connected watch". Tag is truly a company that believes in change and they do so in a glorious fashion.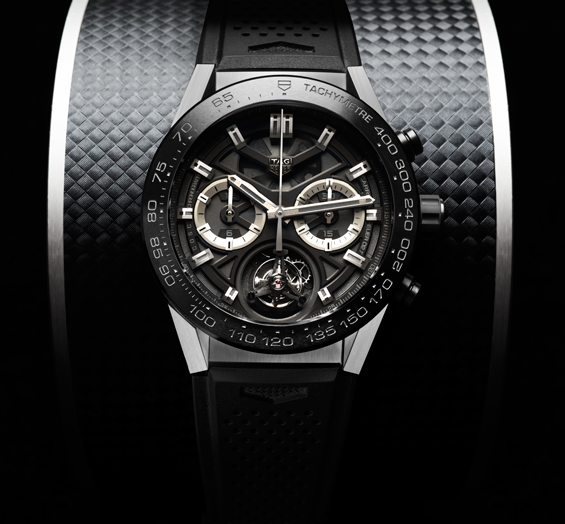 Take no fear in any of your future Tag Heuer purchases, because it will inevitably be a good one.
Stay Fearless & Until next time thanks for reading!
Peter Salerno
Lead Blogger