Have you ever had a vision in your head of something you really want, and shopped around with no luck of finding the right thing? If you know what you want and bridal jewelry falls short, it's time to design your own engagement ring!
Design your own engagement ring
Apart from bringing out the designer in you, there are other reasons why you would choose to design your own engagement ring. There are certain perks that you just cannot get from purchasing pre-designed, off the shelf.
The biggest reasons to design your own engagement ring are:
Uniqueness


Every love story is unique in its own rite. There is no better way to celebrate your special love story than by having your input in designing your own engagement ring! This masterpiece that will mark a very important milestone in your journey as a couple. Designing your own engagement ring will afford you your very own unique symbol of love that will truly be one of a kind. The reality is, no matter how perfect the engagement rings are out there, you will never be able to say that an off-the-shelf ring is a one-of-a-kind.

Having your vision come to life


The fact that you are getting engaged means that you have given much thought about your future. Perhaps you have pictured the perfect way in which you will make it official, and maybe you've had the perfect ring in your head for a while. Designing your own engagement ring will make your vision of the ideal engagement ring come to life. It will allow for every detail of your engagement ring to symbolize something.

A More Personal Touch


Engagements are all about love and romance. Therefore, designing your own engagement ring will make it more personal and add a flare of romance and a fond memory of partnership. This will certainly add a level of intimacy that you will not get by simply picking out a ring in a store or online. Your custom designed engagement ring will tell your story for years to come. This is the very approach that Justin Timberlake took to impress his fiancé, Jessica Biel.
Lost art of designing your own engagement ring out of wax
Wax modeling is an interesting jewelry making process dating way back to 3700 BC. The process begins with a sketch of your idea, and then just like a sculptor would, your 3D model is then molded out of wax. This process is done either by hand or using a rubber mold that is injected with melted wax. Once the design is approved, it is then sent to a caster to be made into an exquisite gold or platinum masterpiece.
Although this craft dates back over 5,700 years, it is still used by a select few luxury jewelers to create some of the most interesting and unique pieces. Bernie Robbins is among the few remaining jewelers to offer this age old way to design your own engagement ring. They employ highly skilled goldsmiths that are capable of creating custom made engagement rings using this intricate method. In the near future, they will also be offering similar services online. Wax models of custom made engagement rings are regularly produced in their Marlton stores.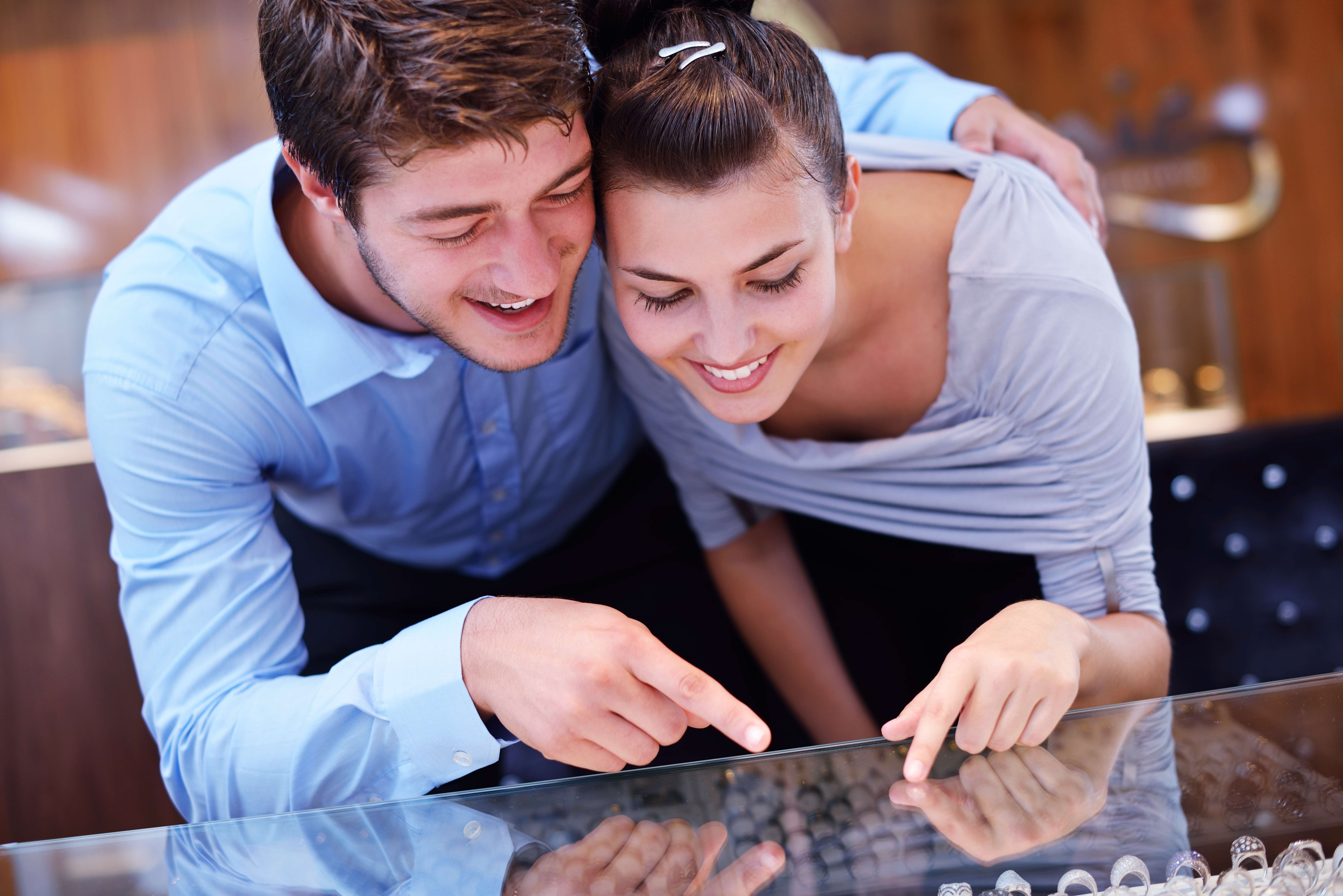 New way to design your own engagement ring
As technology advances, there will be newer and even more improved methods of designing your own engagement ring. Beyond using the tried and true wax method, you can design your own engagement ring using the more modern computerized method. Using CAD/ CAM, your personal design is programmed into the computer and a digital image of your dream ring is displayed on the computer screen. This will give the jeweler an idea of exactly where to plot his markings to begin the creating of your actual piece. This is the most commonly used method to design your own engagement ring at Bernie Robbins. However, they are more than capable of satisfying your desires if you choose to go for the wax method.
Take the Hands-On Approach
The extra intimacy that comes with designing your own engagement ring cannot be overemphasized. Just think of it as an opportunity to have everything done your way. Choosing this hands-on option will not only add more sentimental value to your engagement ring, but it will also speak to the thoughtful romantic that you are.