A typical princess cut diamond solitaire ring with a plain white gold band is not for everyone. If you are the type of bride who wants your personality and individuality to shine through, the non traditional engagement rings will be a better match for you!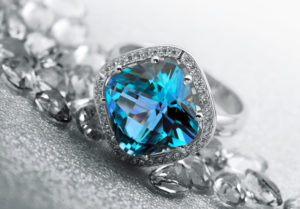 Non Traditional Engagement Rings for Confidently Unique Brides
Who is this non traditional bride? She is a woman who is very self aware and she takes pride in her individuality. She doesn't care to follow customs because she likes to make her own way. This woman is confident and happy. When she walks into a room, everyone takes notice!
Her style is very personalized because she wears what she likes and it's never the same two days in a row. She may wear a business suit with clunky jewelry today and tomorrow she's wearing a gauzy feminine dress with pearls. Every item in her closet and jewelry box was intentionally selected for one reason. She liked it, and it felt right.
The non traditional woman is artistically inclined, or she's creative in some ways. She may not be an artist, musician or designer. However, she puts her personal touch on everything from her wardrobe and jewelry to her home decor, and she always gets complimented for her unique style. She is the person who always adds creativity and fun to whatever she is doing.
Her enthusiasm draws others into her circle. She likes and respects many people. She is  unaware she is non-traditional even though some of her friends are traditionalist. She adds the contrast.
For our non traditional bride, an engagement ring should never blend in with the typical. It should stand out and really catch attention because it's so unordinary and beautiful. Non traditional engagement rings have been the rage among brides with bold taste, but this year there is a growing demand for them across the board.
Recognizable Features of Non Traditional Engagement Rings
A non traditional engagement ring will likely share some of the same attributes of a traditional engagement ring, but there will also be something special about it that has value to the bride. This bride will treasure her ring for its meaning and beauty regardless of the size or expense.
Art Carved Marigold
Yellow diamond with a double halo of white diamonds.
Platinum, 18K or 14K white or yellow gold.
Learn more about this non traditional engagement ring
Sapphire Twisted Shank Engagement Ring
Diamond and Sapphire side stones adorn a flawless center diamond.
Learn more about this non traditional engagement ring
Yellow Gold Halo
8K yellow gold round halo with diamond shoulder and center stone. Platinum, 18k rose or white gold.
Learn more about this non traditional engagement ring
Marquise-shaped 18k white gold ring
Round diamonds and baguette diamonds.
Platinum, Rose Gold, or 18k Gold. Choose your center diamond.
Learn more about this non traditional engagement ring.
Halo Twist
18k white gold with pave diamonds. 2.62 ct. total diamond weight (center stone= 1.57 ct. round).
Learn more about this non traditional engagement ring.
Heart Shaped Sapphire
18K diamond shoulder.
Learn more about this non traditional engagement ring.
18k White Gold Three Stone Ring
Oval ruby center. Round brilliant cut white diamond on each side.
Learn more about this non traditional engagement ring.
Love Always
14k yellow and white gold Love pave diamond ring.
A unique twist on a traditional solitaire style.
Learn more about this non traditional engagement ring.
Non Traditional Engagement Rings of The Stars
Extraordinary and successful women like these self-made celebrities all have opted for unique and unusual engagement rings. They know what they like and they have no desire to blend in. Let these daring ladies empower you to choose a ring that captures your personality instead of succumbing to the pressure to pick something that's typical.
Lady Gaga
The unconventional Lady Gaga is wearing a 10-carat heart shaped diamond engagement ring. Diamond cutters rarely cut large diamonds into a heart shape. White diamonds are more difficult to cut than other gemstones and the shoulders of the cut must be exact. This is an exceptional example of an unconventional cut.
Ashlee Simpson
Ashlee Simpson received an art deco-inspired 5-carat marquise-cut diamond ring with rubies and small white diamonds. This very non traditional engagement ring is reminiscent of the Edwardian Era and it's quite eye-catching!
Mariah Carey
10.02-carat Pink Emerald Cut Fancy Diamond. Pink is Mariah's favorite color diamond.
Iggy Azalea
Iggy's large yellow diamond engagement ring surrounded by white diamonds is definitely a show stopper. Although the singer has been under the radar, her ring certainly is newsworthy. Yellow diamonds are a hit in bridal jewelry, and the trend isn't going anywhere soon.
Fergie
The creative and unusual ring that Fergie received is hard not to love. Far from traditional wide band with a 4-carat brilliant cut diamond. Cognac diamonds in a starburst pattern surround the center stone.
Pick a ring that reflects exactly who you are
If your significant other struggles to pick things out for you, give him a helping hand. Share some tips and suggestions or consider choosing the ring together. If he's going for an element of surprise, make sure you mom or best friend is prepared to give advice on buying the ring. After all, your future husband knows that you are different and that's exactly what he loves the most. Let your engagement ring reflect the special person that you are!