Armenta for the Guys is a collection of old world, masculine designs with a sense of adventure. These items are inspired by Spanish and Moorish designs as well as literature, art and architecture. Spanish designer Emily Armenta brings handcrafted treasures to fill your chest.
Discover Armenta For The Guys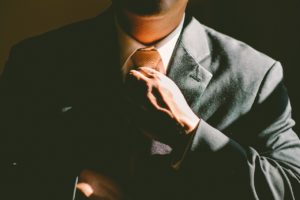 Looking for some hot new gear to spruce up your look this season? Or maybe you're ready to treat yourself to a cool necklace or bracelet since you did something kind of awesome lately. Or, you're shopping around to make a wish list so your girl (or, um, mom) knows exactly what you want for your birthday. Whatever your reason for shopping, if you're a good-lookin' guy who knows how to dress with style, you are going to be really happy with Armenta for the guys.
Wide
Oval
Link
Bracelet
–
Large
A blackened sterling silver large wide over link bracelet from the Midnight collection. Each link is hand shaped and hammered into a rugged but really sweet work of wearable art by Armenta for the guys. Wearing this bracelet makes a statement of strength and confidence- plus it goes with everything.
Blackened sterling silver pendant with 18k gold. The round cross shield is set with natural black diamonds in-the-rough and a subtle touch of white diamonds. This design is from the Old World collection. The shield is one of the four elements Armenta incorporates into her designs. The shield is the art of heraldry; the stories etched onto armor that is used for protection.
Lion Shield Pendant
Check this out- a 20" sterling silver and 18k yellow gold pendant with white diamonds. The detailing is what makes this piece so cool! This shield includes the symbol of the Kingdom of Leon, an independent kingdom of the Iberian Peninsula. You will also find this symbol on the Spanish flag.
Armenta for the guys offers designs that were inspired by Spanish poets Lorca and Machado which, the designer says, points her to Iberian scenery. Again, she uses the shield of heraldry. Wear this as a symbol of power.

Armenta
Maltese
Cross
Pendant
Here's a really different piece by Armenta for the Guys- a blackened sterling silver with black sapphires 20" Maltese Cross.
This hand hammered Maltese cross is bold and symbolic. The Maltese cross is a symbol of courage, particularly of the Moors of the Island of Malta. The same symbol is etched onto on most fire fighting equipment and if you ride a chopper, this symbol may even be on your riding vest.
While shopping Armenta, don't forget about her!
Everyone knows that most women love jewelry. For the woman who's less on the frilly side and more on the cool and edgy side, check out these Armenta bracelets. Or, you can find necklaces, rings, and earrings by the same designer that are perfect for the fierce female.
Up the Cool Factor with Armenta for the Guys
Guys today, especially urban Millennials and Gen X'ers, are into wearing jewelry and fashion apparel to express themselves in all their uniqueness. Luxury jewelry for men establishes a heightened sense of self-awareness, and shows a certain level of success. Show off your cool, unique style with hot pieces like the ones shown by Armenta for the Guys!