The phrase "diamonds are forever" is often thrown around without much thought. However, if we're talking about Hearts On Fire diamonds, understand that forever really does mean forever.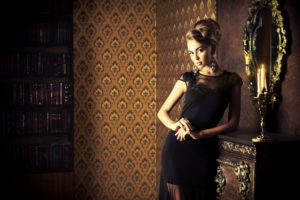 Known as the World's Most Perfectly Cut Diamond, Hearts On Fire diamonds are not only designed for resilience and beauty. They are also made to symbolize a bond that can't be broken, making them a number one choice for engagement rings.
Special features of Hearts On Fire Diamonds
There are special features that place Hearts On Fire diamonds above other luxury brands of jewelry. Special features that are specific to Hearts On Fire diamonds include:
The Selection Process
A closer look behind the scenes reveals that the Hearts On Fire Diamonds Empire is quite meticulous in their selection process of rough diamonds. Amazingly, less than 1% of the world's rough diamonds will actually qualify as usable for any Hearts On Fire masterpiece. To pass through their selection process, all diamonds must be of a very high quality, with color and brilliance that are nearly perfect. Any diamonds that fall short of these expectations are left behind, and ultimately claimed by a different diamond jeweler.
Cutting and Polishing
There is much thought, planning, and effort investing to ensure that Hearts On Fire diamonds are cut with the highest standard of precision. The diamonds that make it through the rigorous selection process are taken to the design center. There, an exact cutting design for each piece is placed into a computer to create a three-dimensional digital model showing exactly how the diamond will look after it's cut. This helps the skilled craftsmen to know exactly where to set markings for perfectly crafted cutting. After this step, the crystal is split apart into two. This is either done manually with the use of Zero Vibration Saw or mechanically with the use of a Military Grade Laser.
After the cutting into halves, the Hearts On Fire diamond is placed through the girdling process, where the edges are gently rounded and smoothed. The final step is where finishing touches are added, so each diamond virtually flawless. This step is called the polishing process. The diamonds are placed in machines, where they are polished until they meet the Hearts On Fire standards of perfection.
Certification
Hearts On Fire takes pride in provided customers with proof of the authenticity for every diamond masterpiece sold. Making a bold claim of the uniqueness and value of every diamond, each piece is inscribed with a unique serial number that cannot be seen with the naked eye. However, this identical serial number is attached to the certificate that accompanies the piece during its purchase. The certificate also assures you that you are the owner of a piece of art, and that the Hearts On Fire diamond is 100% conflict free, according to Kimberly process guidelines.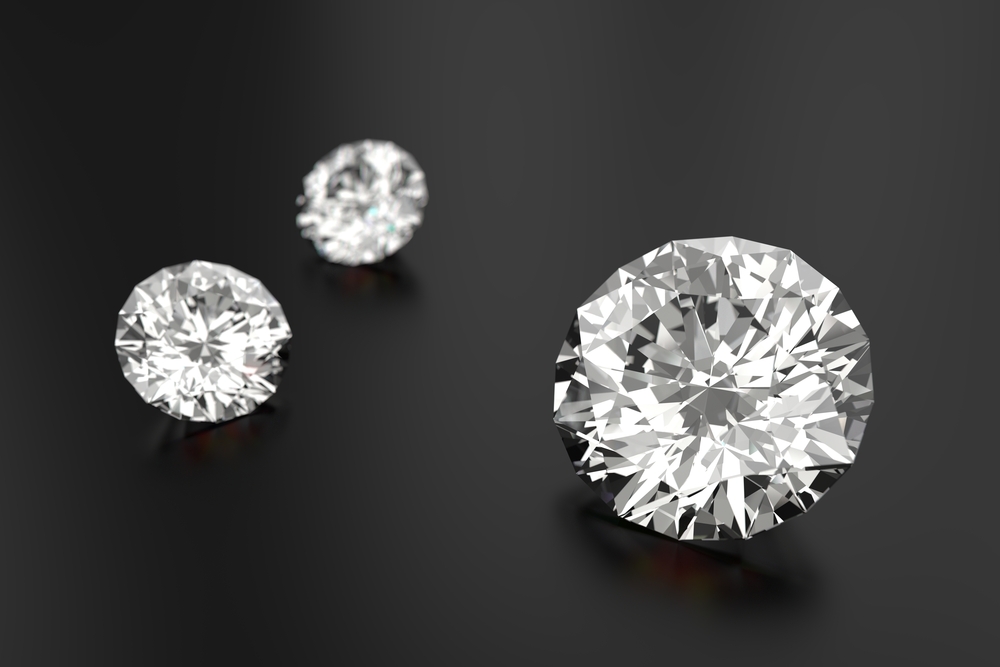 Items that showcase Hearts On Fire Diamonds
Hearts On Fire diamonds are a dazzling collection, showcasing the style, class, and taste of their lucky wearers. You can spot Hearts On Fire diamonds in various luxury jewelry items such as rings, bracelets, necklaces, and earrings.
Hearts On Fire offers an enchanting assortment of rings for just about any occasion. There are rings designed for women, and also some for men. Beautiful, high fashion rings are appropriate for all of your special occasions.
Hearts On Fire Engagement Rings
If you want the World's Most Perfectly Cut Diamond to symbolize your wedding engagement, Hearts On Fire will be your first and only choice. Hearts On Fire has the most entrancing variety of wedding bands for both males and females to ensure that the knot is tied with the finest symbolic luxury pieces.
Hearts On Fire has a wide selection of exquisite diamond bracelets and bangles that will earn your affection, regardless of the occasion.
There is also an array of captivating necklaces to choose from, whether you want to be up to date with the latest fashions or you want the more traditional look.
Whether you would prefer a simple sophisticated stud or you would rather go for a little more flare with the hoop or the drop style, Hearts On Fire has a variety of lovely earring designs.
A Company with a Heart
Hearts On Fire is a company that prides itself on giving back. This is evident by their handsome donations to various institutions, organizations. On the long list of philanthropic work are generous donations to the St. Jude's Children's research hospital, the Make A Wish Foundation, and the American Heart Association. "Heart" clearly goes beyond just the name.
Hearts On Fire Diamonds Preserve Memories Forever
Owning a piece of jewelry featuring Hearts On Fire diamonds comes with the assurance that you own a rare and flawless gemstone that was made with the highest standards. Choose Hearts On Fire to celebrate the moments worth remembering, from birthdays and promotions to engagements and weddings.